Is your business struggling to create effective marketing materials in today's digital age? This article will help you create more compelling content with some easy to implement motion graphics design tips and tools.
Break Through the Noise with the Art of Motion Graphics: Tips and Tools for Compelling Content
Is your business struggling to create effective marketing materials in today's digital age? Look no further than upping your motion graphics game. These animation tips and tools can help you engage your target audience and effectively communicate your message.
But how can you make your animations stand out and leave a lasting impression? Here are some tips and tools to get you started.
Good Motion Design Starts with a Strong Concept
The foundation of any excellent motion graphic is a strong concept. Whether you're explaining a complex process or selling a product, you need to have a clear and concise message you want to convey. Without a strong concept, your motion graphic will be like a pizza without toppings – bland and unappetizing.
Case Study:
Our Process for Taking One of the Largest Music Libraries Available to New Heights
Keep Your Digital Animation Simple
Once you have your concept, keep your animation simple and easy to understand. Avoid cluttering your animation with too many elements or information, as this can overwhelm your audience. Remember, less is often more when it comes to motion graphics. Just like a painting, adding too many colors or strokes can ruin the overall effect.
"One of the most important things in motion graphics is to ease your graph. It is also vital to remember perfectionism doesn't exist."

– Willem van der Westhuizen, Motion Graphics Designer
Apply Consistent Branding to Your Motion Graphics Design
Your motion graphic should reflect your brand, so use consistent branding throughout your animation. By incorporating your brand's colors, fonts, and logos, you can make a great first impression on your audience – like a first date! Showcase your best qualities and leave a lasting impression.
Related Reading:
How to Develop a Strong Brand Strategy for Your Business
Elevate Your Digital Animations with Sound Design
Sound design is a crucial element of motion graphics that is often overlooked. By using sound to emphasize key points and create a more immersive experience for your audience, you can take your animation to the next level.
"As a graphic designer, I believe that animation and motion graphics hold the key to the future of design. In my opinion, every designer should have a basic understanding of animation to elevate the quality and variety of their designs. Also, when clients say, "Make it pop," you can literally make it pop." – Tiffany Barret, Graphic Designer
Tools for Creating Compelling Content with Motion Graphics
Creating compelling motion graphics requires specialized software and hardware. Here are some top tools used in the industry.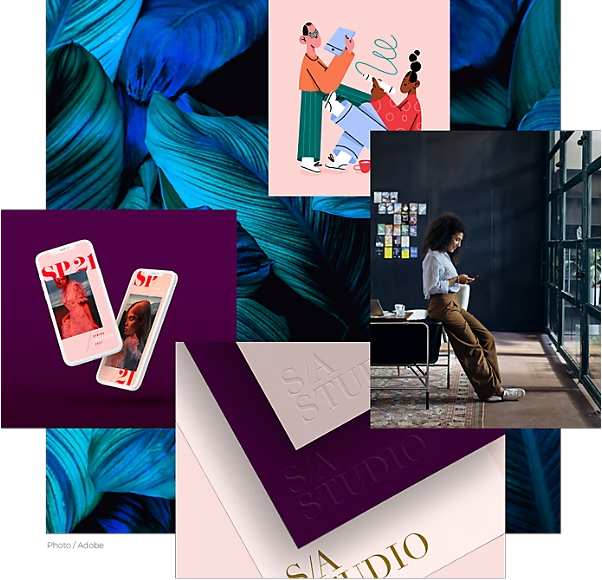 1. Adobe After Effects
Industry-standard software for creating motion graphics. It's a powerful tool that allows you to create everything from simple animations to complex, multi-layered compositions.

After Effects

is perfect for making 2D animations, text animations, and special effects. It also has a robust set of tools for compositing and color correction.

2. Cinema 4D
This 3D modeling, animation, and rendering software is a great tool for creating complex animations and special effects that would be difficult to achieve in After Effects alone.

Cinema 4D

is ideal for creating 3D objects, characters, and environments. One of the advantages of Cinema 4D is its intuitive interface and ease of use. It also integrates seamlessly with After Effects, making importing 3D models into your motion graphics project easy.

3. Wacom Intuos Pro
This professional-grade graphics tablet is designed for digital artists, designers, and illustrators. It features a pressure-sensitive pen that allows you to draw, sketch, and paint with precision and control. The

Wacom Intuos Pro's

touch-enabled surface also allows for easy navigation and gesture-based controls.

4. Houdini
A powerful 3D animation and visual effects software in the film, television, and gaming industries. Developed by SideFX, Houdini's procedural approach allows for complex animations that can be edited and modified on the fly. It features node-based workflows, a particle system, and advanced rendering capabilities. While

Houdini

has a steep learning curve, mastering it can unlock new creative possibilities in 3D animation and visual effects.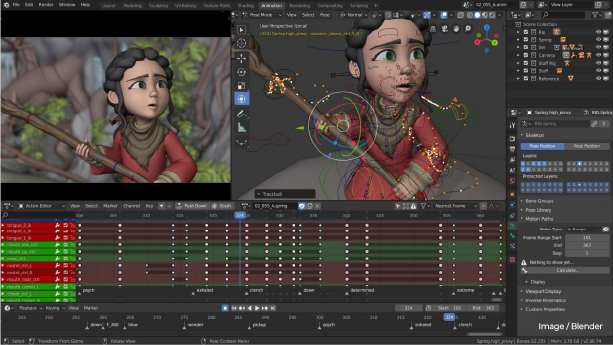 5. Blender
A free and open-source 3D animation software that can be used for creating motion graphics, visual effects, and even video games.

Blender

has many features and can be used by beginners and professionals alike.

6. Maya
A 3D animation and modeling software widely used in the film, television, and video game industries. Maya is known for its advanced animation tools and is a popular choice for creating complex motion graphics.
Related Reading:
Master High-Converting YouTube Ads in 2023: A Guide
7. Adobe Animate
Formerly known as Flash, Adobe Animate is software for creating vector-based animations and interactive multimedia content for the web. With its easy-to-use interface and support for HTML5 Canvas and WebGL, Adobe Animate is a great tool for creating engaging motion graphics for websites and online advertising.
8. Toon Boom Harmony 22
Many studios use powerful 2D animation software to create animated television shows and feature films. Toon Boom Harmony 22 has a wide range of tools and features that can be used to create high-quality motion graphics with a traditional hand-drawn look.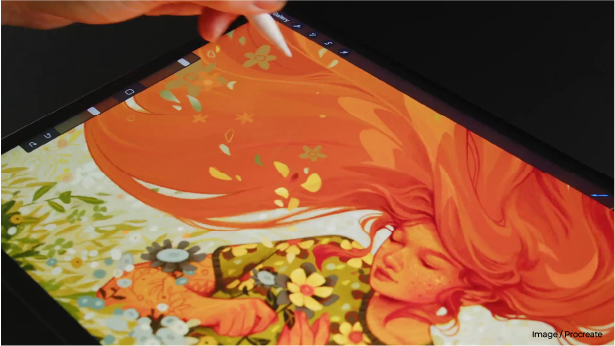 9. Procreate
A digital painting and illustration app for the iPad that is popular among artists and designers. While not explicitly designed for motion graphics, Procreate can create hand-drawn animations that can be exported as video files.
These are just a few examples of the many motion graphics tools available. Depending on your needs and budget, other tools may be better suited to your project. More affordable options like Adobe Premiere Pro or Animaker are available if you're starting.
"A Creative Director once told me that all bad ideas crumble under questioning. I think brainstorming really helps the process."

– Jaco van Loggerenberg, Motion Graphics Designer
Animation is a powerful tool to help you communicate your message and engage your audience.
By starting with a strong concept, keeping your animation simple, using consistent branding, incorporating sound design, and utilizing the right tools, you can create compelling animations that will leave a lasting impression.
Whether you're just starting or need help taking your animation to the next level, Magnetic Creative can help. Contact us today to learn more!