After initially joining our Temecula, California office as a graphic designer in 2011, Magnetic Creative Account Director Lauren Spinelli soon discovered that her true passion lies in working with clients.
We caught up with Lauren and asked her a few questions about her work, her life, and her time at Magnetic Creative over the past 11 years.
Where and What Did You Study After School? Do You Feel Like it Set You Up For a Job and Working Life?
I have loved the arts my entire life, but I never dreamed that I could turn that passion into a career. In fact, I initially had very different plans for college, but after an injury in high school, I submitted my fine art portfolio for a review and received a half-tuition scholarship at the Art Institute of San Diego. I had a wonderful experience there, and do believe my education helped to prepare me for my very first job.
Can You Share With Us How Your Career Developed While Working at Mag?
Initially I was hired by Magnetic in the role of graphic designer. As much as I enjoyed finding creative solutions in my sketchbook, I loved working directly with clients even more. So, later on, I transitioned over to the accounts side, and began working on small, project-based clients. Then, as I gained confidence, I began working with our larger, long-term clients. To this day, I really love working directly with the people behind the brands we service. They are all so different and it keeps my job exciting.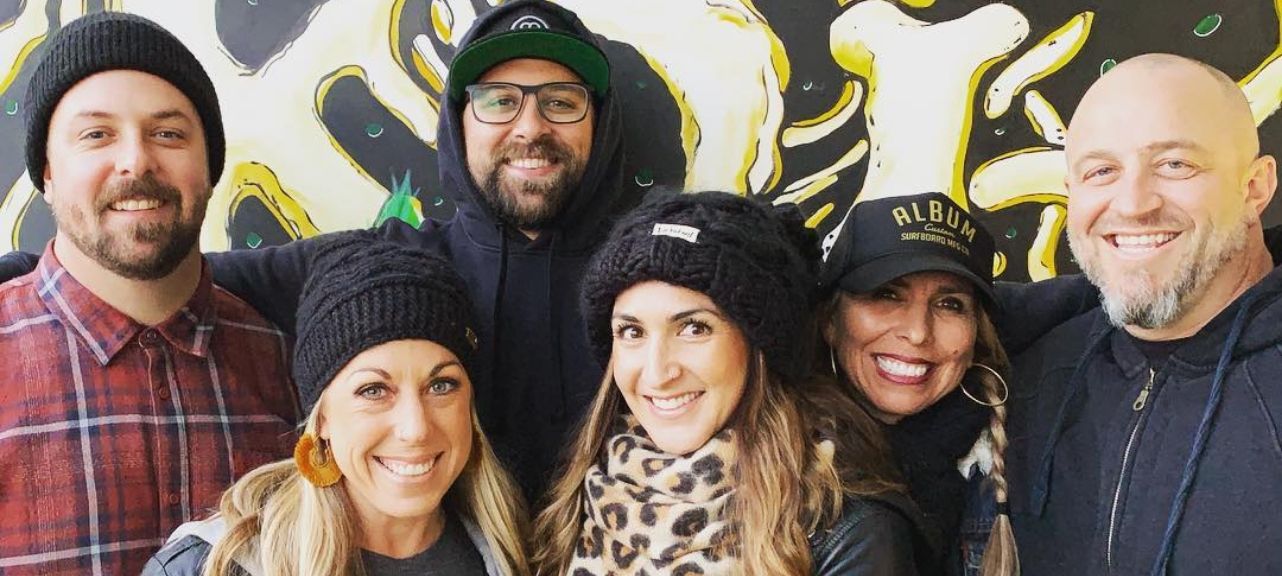 Do You Have any Role Models Within the Industry, and at Mag?
My very first boss, Candace Bruce, has been a mentor to me since the day we met. She hired me over the phone and, on my very first day, they threw me the keys to her printshop (as she had left town for business). Candace taught me to put in the work, prove you can produce results, find the information you need and never compromise your values and ethics. I've seen her completely reshape and elevate every company she's worked for. She breaks glass ceilings, and has a huge heart.
Within Magnetic, specifically, it would have to be the three partners I've worked so closely with over the past 11 years: DK (Dave Korinek), DC (David Carrillo) and Matt (Simpson). Each one of these guys possesses a unique set of skills that is a collective force to be reckoned with. As a team, we've traveled the world, worked on thousands of projects, had good days, bad days, and even survived a few natural disasters. It's been the adventure of a lifetime, and I can't thank them enough.
What Advice Would You Give Young, Aspiring Designers and Account Managers?
The best advice that I could give to designers and account managers who are just starting out in their careers is to find a workplace that shares your values and vision. Then put in the time to gain your experience. Some of the most valuable lessons of my entire career came early on, and it only builds from there into more complex situations, with increased responsibility. Also, listen. Practice not only selling your ideas, but listening to your client and your team.
Looking Back Over Your Career, with the Benefit of Hindsight, is There Anything You Would Have Done Differently
I would love to have been better at keeping in touch with previous coworkers. It's never too late, I suppose!
What Online Tools or Software do You Use Daily, to Keep Your Life Organized?
I live by my Calendar and List apps.
What Keeps You Up at Night?
Anything and everything, really.