Social media and mobile phones have spun professional video creators on a total 180. Well, technically, 90 degrees.
Here's Why Vertical Video Is Dominating
Vertical video is the latest trend in digital marketing because it effectively captures the attention of mobile audiences. With more people consuming content on their phones, the use of vertical video has significantly increased.
They are easy to make, require fewer resources and editing time, and can be uploaded directly onto social media platforms without any editing needed. Vertical videos lend themselves well to storytelling and provide an immersive viewing experience for users. They are a cost-effective way for businesses to create engaging content that takes full advantage of the small screen size of smartphones and tablets. Expect vertical video to remain a key digital marketing strategy in 2023 and beyond!
What is Vertical Video?
Vertical video is taller than it is wide. Instead of being presented in a widescreen format, or landscape orientation, vertical video is rotated 90 degrees and presented in a portrait video format instead of the intended landscape format.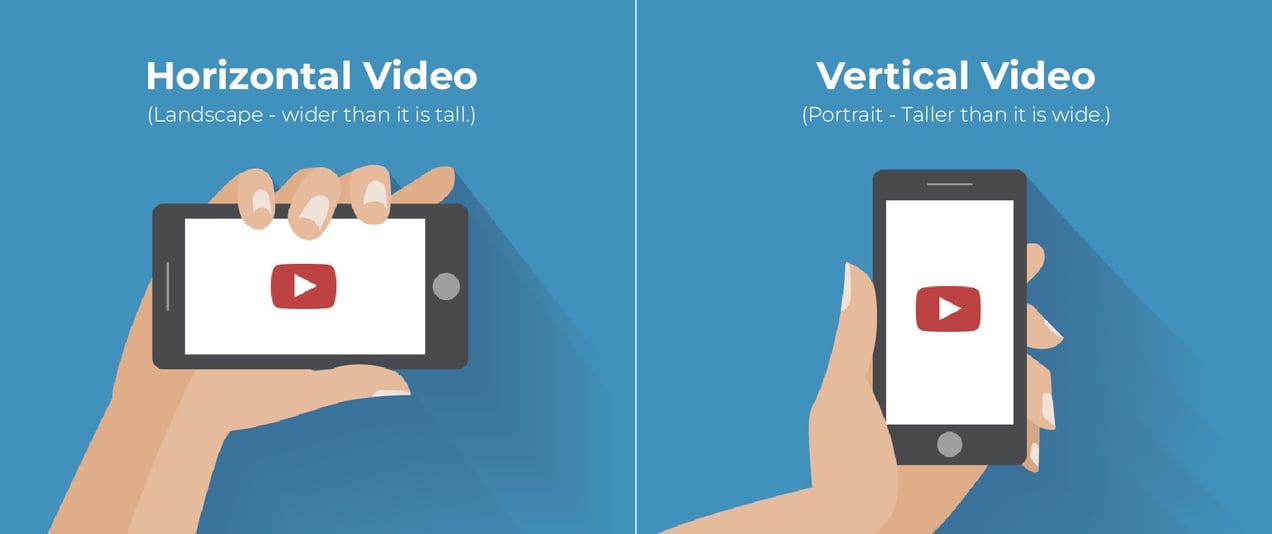 When you hold your phone upright and record video – it's in a 9:16 aspect ratio. Taller than it is wide. Hence the name, vertical video.
Ever wondered why your phone is the size and shape it is?
If you hold your phone horizontally, the viewable screen area is a 16:9 aspect ratio. The same standard is used for most video production, HDTV, and cinema screen sizes.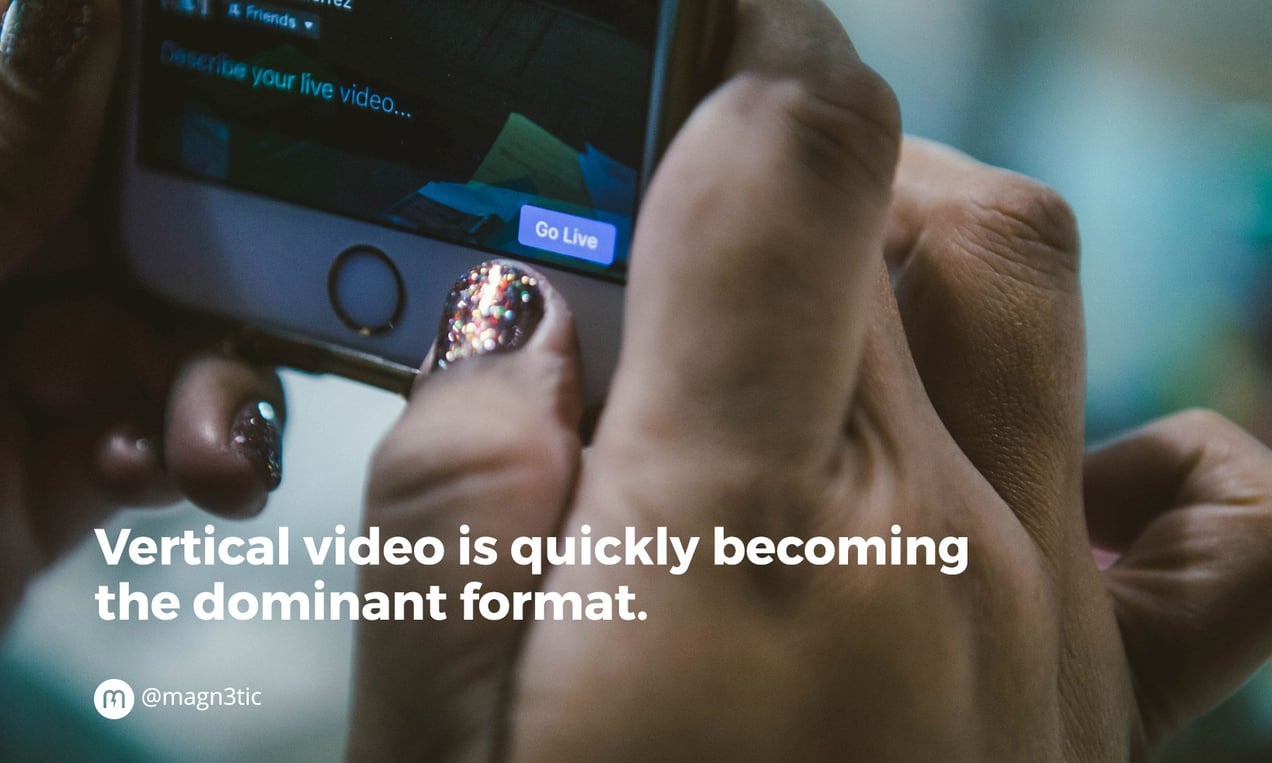 The Logical Evolution of Video Format
Well, in 2023, brands are jumping on the vertical video bandwagon for a good reason!
First of all, vertical video makes life easier for mobile viewers. No more having to rotate or zoom in on your phone to get a decent view. This means people are more likely to stick around and engage with your content.
Related Reading:
Content Marketing Workflow: An Agile Approach For Consistent Results
Secondly, vertical videos tend to be shorter and take up more screen space, which means fewer distractions for viewers. They'll be glued to your video until the end, which is great news for brand engagement.
And last but not least, AI and machine learning technologies have enabled brands to create personalized vertical video content for specific audiences. So, you can tailor your message to different groups and ensure it resonates with each viewer.
Mobile Video Engagement Stats Specific to Format
&

Viewing Channel

In 2016, Google ran some secret video ad engagement experiments. Well, they were secret… Until Advertising Age got ahold of them.

Google tested pacing, video format and aspect ratio, difference of vertical to horizontal conversion, as well as captions and super captions.

The results were less than conclusive. To us, at least. The tests (shown below) compare horizontally shot and formatted video to vertically shot video formatted for horizontal presentation.

Come on, Google, we know you own YouTube and everything. Let's level the playing field, though.


Even when Google (potentially biased) claims the horizontal video format won, it's only by 2%. We'll be conducting some format engagement research of our own, stand by or, even better, subscribe.
History of the Vertical Video
2011: Snapchat launched, pioneering vertical video content with fun filters and disappearing snaps of daily life.

2016: Meta (formerly Facebook) and Instagram embraced vertical content, shifting from a 1:1 square ratio to 2:3 and introducing Stories to rival Snapchat. Meanwhile, ByteDance launched Douyin.

2017: ByteDance launched TikTok, quickly gaining popularity for its short-form, vertical videos.

2018: A study by Mediabrix found that vertical videos had a 90% higher completion rate than horizontal ones. Instagram also introduced IGTV, a dedicated vertical video app, and ByteDance merged TikTok with Musical.ly.

2019: TikTok reached 1 billion global downloads, solidifying its position as a major player in the social media landscape.

2020: Instagram launched Reels to compete with TikTok's success in short-form video content.

July 2021: YouTube launched YouTube Shorts globally, joining the competition with Instagram Reels and TikTok.

July 2022: Vertical video content became a priority for Meta, and Instagram made all videos come as Reels for a more immersive, full-screen experience.
Mobile Video Advertising – Which Format Rules?
We need to have a level playing field to debate whether vertical or horizontal video ad formats perform better. We'd need to run a true A/B test on the forms.
Running the same ad to the relatively same audience simultaneously with the same content in each format on the same platform.
Vertical videos have a higher watch completion rate – 90% compared to horizontal videos. Also, you can reach 58% more people with vertical branded video content. So, if you want to get your brand out there, consider using vertical videos.
Let's look at social media videos, advertising, and platform trends.

Related Reading:
Utilizing Emerging Media Channels: Twitch Advertising
Facebook Vertical Video Formats
Facebook has 2 billion daily active users, and mobile users spend an average of 57 minutes on the app daily. Over 100 million hours of video are watched on Facebook every day.
To keep up with the competition, Facebook has standardized the 2:3 aspect ratio for vertical video, allowing videos to fill more of the user's phone screen and create more robust engagement rates.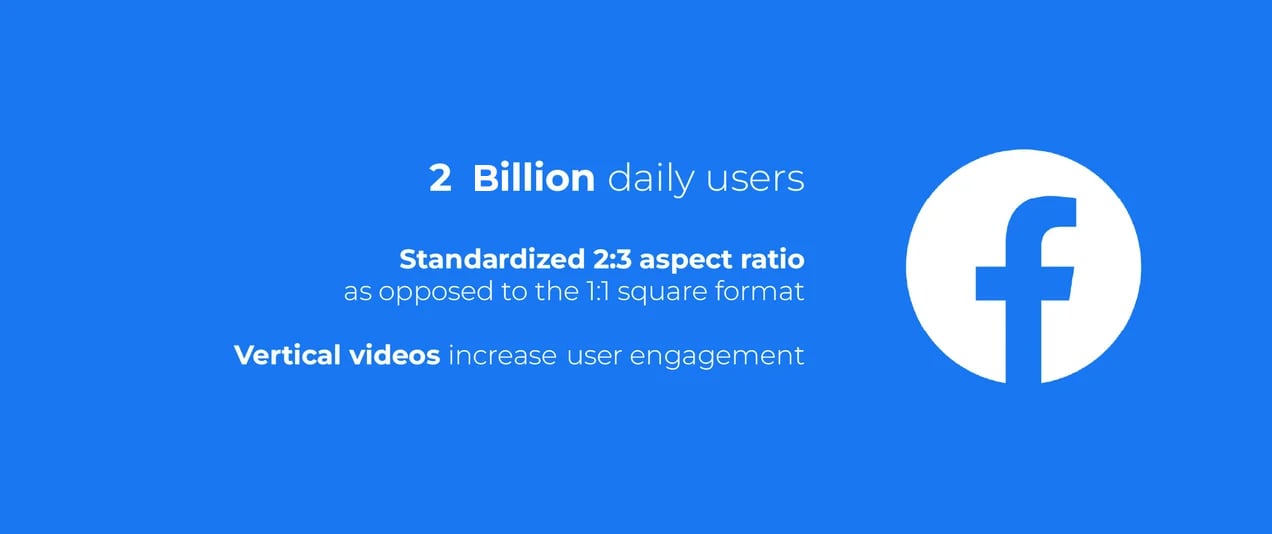 The Snapchat Video
Snapchat has 375 million daily users, 5 billion Snaps created every day, and Snap Ads that have reached 634.8 million users as of March 2023.
Snapchat is the ultimate mobile video ad platform, with up to 10-second, full-screen ads seamlessly integrated with other Snaps.
But here's the catch: Snapchat hasn't seen the marketing frenzy of Facebook or Twitter.
So, go market there and get all the attention.
Just remember, Snapchat is all about storytelling – make sure you have a captivating story to tell, or your sales pitch will fall flat.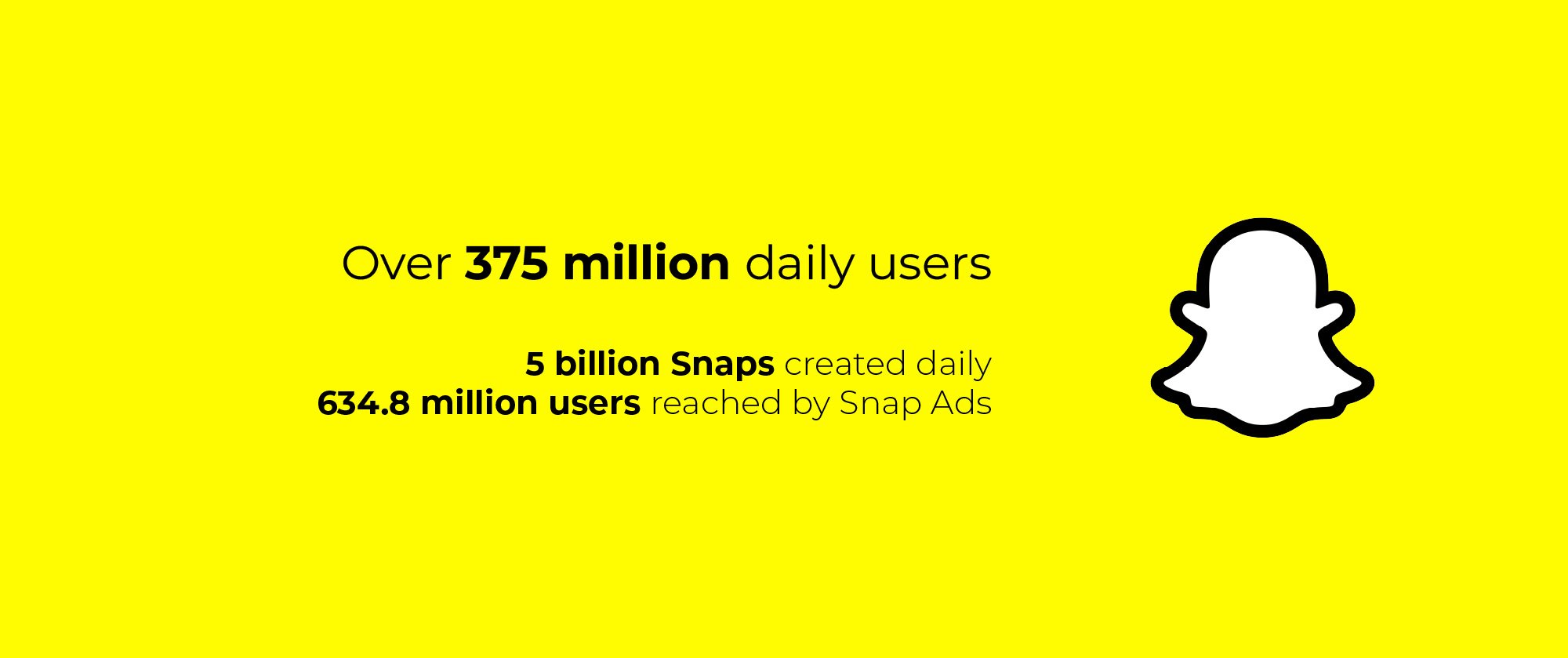 Vertical Twitter?
Twitter was a tad late converting to vertical videos and has only applied it to iOS. After letting the sun go down on Periscope, they made slight movements to adapt to the vertical video movement.
With the rollercoaster ride of Elon Musk, it is still being determined whether Twitter will ever fully join the vertical revolution.
Instagram Vertical Video Formats
Did you know Instagram is one of the top 3 social media platforms for people to connect with brands? With 2 billion active monthly users and 1.386 billion users daily, it's no surprise that Instagram has been striving to stay competitive with emerging social apps.
Instagram users share Reels a whopping 1 billion times daily, making it clear that video content is the way forward.
Owned by Meta, Instagram has constantly been evolving to meet the needs of its users. Starting with Instagram Stories and Instagram Live to creating Reels as a new alternative.
Reels have the highest reach rate compared to other media types on Instagram, as per a Rival IQ study. Reels enjoy a 14% reach rate, whereas different media types only see a reach rate of 9% to 10%. Social Insider's study found that the average reach rate for Instagram Reels was 20.59%, significantly higher than carousels, images, and videos.
Additionally, a Bazaarvoice report indicated that accounts with the smallest following size had the highest reach rates.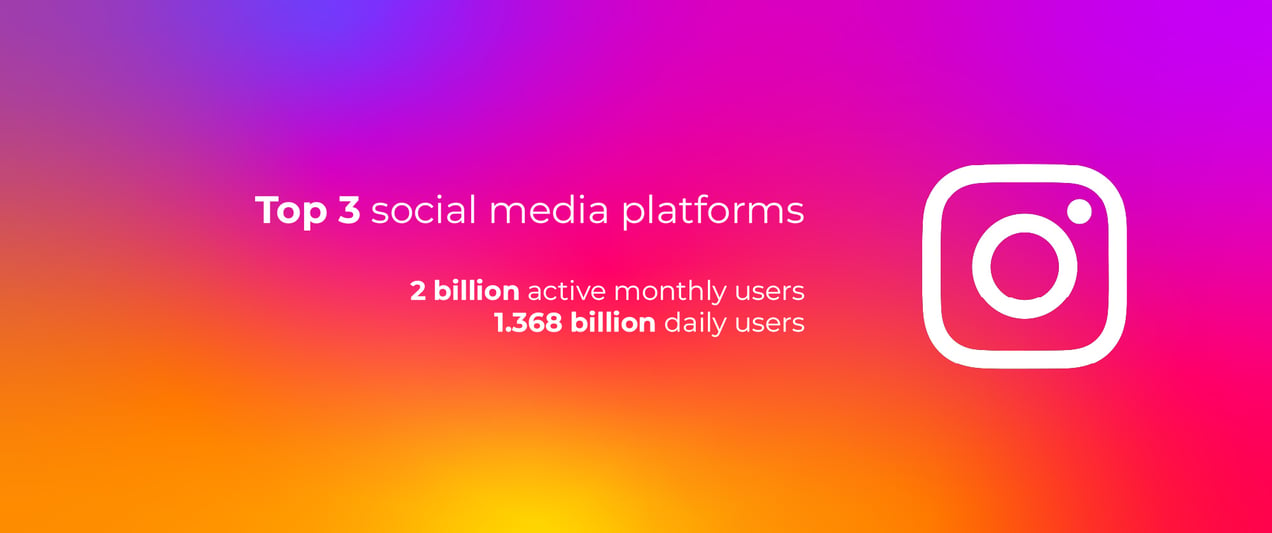 And Then There Was TikTok
With 1 billion monthly active users worldwide, TikTok has become the hottest thing since sliced bread (or avocado toast, if you're into that).
What makes TikTok so appealing? It's not just an endless stream of dance challenges and lip-sync videos. The platform is engaging and addictive, with an average session length of 10.85 minutes.
And with 1 billion videos consumed daily worldwide, there's no shortage of content to keep viewers entertained. It's the first app to hit 3 billion downloads since its launch in 2016.
TikTok has taken the marketing world by storm. With less market saturation than other social media platforms, there's a real opportunity to stand out and connect with your target audience.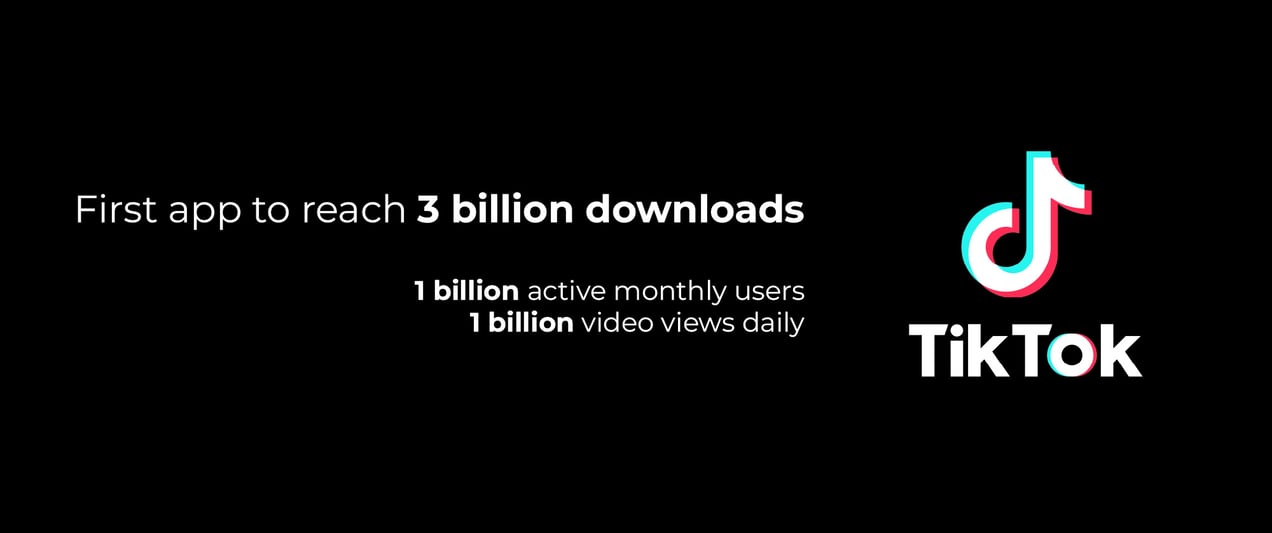 Other impressive statistoids to know about TikTok...
In 2023, over 30% of internet users are on the platform 😮
TikTok was the most downloaded application of 2022 with 672 million global downloads making it the most downloaded social media app of the year!
If you're a marketer looking to reach a young audience... this is your spot.
Platforms

&

Their Monthly Users
TikTok has officially surpassed one billion monthly active users, making it one of the most popular social media platforms. To put this number into perspective, Facebook has 2.9 billion active users, YouTube has 2.2 billion, and Instagram has 1.4 billion.
TikTok's closest competitor, Snapchat, trails behind with 750 million active users. Meanwhile, Pinterest and Twitter have 480 million and 300 million active users, respectively.
These figures demonstrate TikTok's significant impact on social media and its growing popularity among users worldwide.
The takeaway is that many people are watching videos in vertical format.
So many, in fact, marketers should be prepared to include the format in their production book and spend money promoting it on social channels.
Here's another impressive stat… With over 150 million daily users, Snapchat claims over 10 billion video views... per day!
Advertising in Vertical Format Is Becoming the Norm
Vertical Video Syndrome isn't going away. So, the next time you're at a concert, don't be ashamed to hold your phone vertically. You'll probably get more engagement on it.