Fugoo
Technology Rebranding & Growth Marketing
Rebranding Deposita from local South African technology leader to global competitor.
---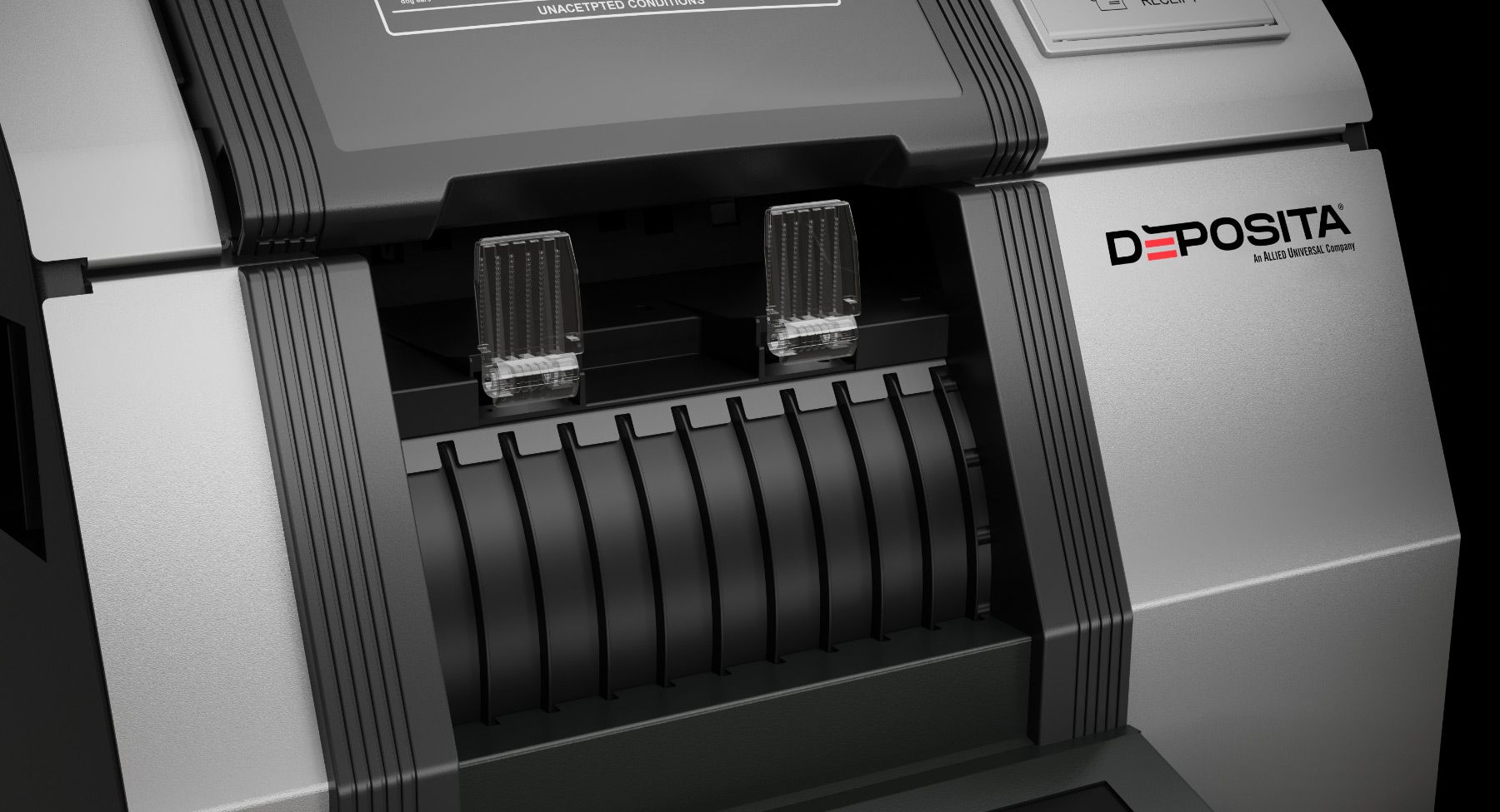 The Challenge (and Opportunity) of Rebranding from a Fresh Start
When we encountered Deposita for the first time, we were astounded by the level of technology the company employed for the betterment of businesses that handle cash.
Leaders in their own right, there was no denying the value they added. Yet, when tracking their digital footprint, the company was virtually nowhere to be found. This was not only an injustice to growing businesses that could benefit from their solutions, but a challenge to be cracked wide open.
With no traction on digital or social media whatsoever, no real brand identity, no tone of voice and no content – we had the perfect opportunity to flex our abilities for a client from Ground Zero.
Differentiating from the competition
Building an Impactful Technology Brand
At the time we consulted with Deposita, you'd search Google for 'Protector Range' (the company's flagship product) and be met with a superhero.
What kicked off this exercise was simply the fact that Deposita's website was outdated. They didn't have a modern digital footprint, and no social media presence whatsoever. In a very real sense, it was the Covid-19 pandemic that kicked off this exercise. The world became a click-society overnight, and Deposita realized that they were not a player in this field.
Deposita's main objective was becoming competitive in a new, post-Covid world. Since the company specializes in electronic products, it only made sense to set goals to excel in an electronic environment. The next challenge was getting Deposita's brand story out – their Why and How, who they are as a company, what they do and how they do things better – or differently than their competitors.
We welcomed the challenge to assist Deposita in hitting Google's Page One with relevance in mind, focused on how we could help the brand build an impactful online presence while differentiating themselves from competitors in a highly competitive marketplace.
Do More With What's Yours
Strategic Brand Positioning and Creative Brand Design Rollout
From the get-go, we were set on uncovering Deposita's True North.
After much brand auditing and in-depth research, the company's strategic intent emerged soundly – Deposita protects people against the dangers of cash. This insight linked directly to their flagship product, the Protector Range.
It also led to the crafting of a new brand positioning statement that would form the basis of all future engagements: "Do More With What's Yours." This brand positioning empowered Deposita to differentiate itself from its competitors.
It also presented a springboard from which to increase brand awareness, communicate value, and justify pricing – all of which impact the company's bottom line.
Taking a holistic approach, Deposita's brand creative had to embody a culture of innovation and forward-thinking, representing an immediate, automatic solution to the established, tedious, 'manual manner' of cash handling. The result? The emergence of a brand that spotlights the benefits of cash handling solutions, tapping into the power of smart content across its website, social media, Hubspot, and other platforms.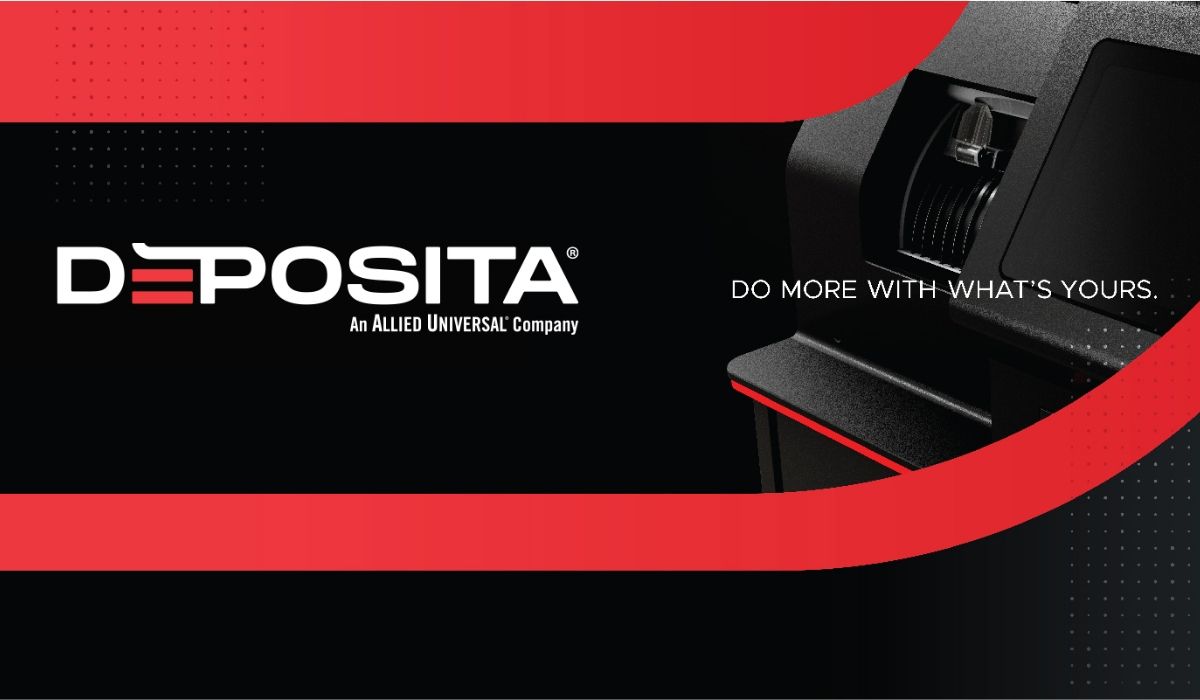 Deposita Brand Design
Increasing Brand Awareness and Growing Brand Affinity through Strategic Branded Content Production
Some of our key challenges included building trust; growing lasting relationships and establishing Deposita as a global industry leader.
To solve these challenges, we put specific goals and objectives in place. These included increasing brand awareness and growing brand affinity; humanizing the brand; driving quality content; and providing honest, easily accessible product information and education. We wanted to build a loyal online community and lasting client relationships by delighting customers with expert content they would associate with industry leaders.
Our approach included creating clearly defined buyer personas with pain points; creating main content-pillar outlines, along with a detailed content plan.
In addition, we started creating evergreen content, increasing social media user engagement while performing in-depth keyword research with each strike. This often included interviewing the company's leaders to gather valuable insights and personal stories for blogs and quotes to share across social media platforms, in alignment with our approach of creating content that converts – not merely content for content's sake.
---
"

I appreciate that MAGNETIC pushes back when they don't agree. They don't just do what you ask for - they tell you when it's not right for your brand.

"
---
Peter Van Der Westhuizen
Director, Research and Development
deposita d10 3d render

deposita billboard design
Building an Engaged Audience through Organic Social Growth
Since the beginning of 2019, things have started to turn around for Deposita. To put the results in perspective, as our client explains: "Buying a device with a back-end solution over a four-year period at about 4-5K per month is not an easy sale."
Magnetic started with Deposita's social media management in June 2021, our key goals being awareness and growing the brand's following on social media platforms. At the time, we started with sharing two organic posts per week with topics such as introducing the company, product updates, and familiarising our audience with Deposita as a brand.
Social Posting Frequency and Engagement
Recently, we started posting on social media up to three times per week, including engaging topics like product information, did-you-know facts, polls to get audience insights, employee posts, as well as resharing industry news. Since then we have successfully recruited many new social media followers, our strategy being keeping followers interested, engaged, and informed with regards to company and industry updates.
Deposita grew from zero to 13,154 followers (4,329 on Facebook and 8,825 on Linkedin) in a matter of 10 months, with a total of 16,200 engagements. Regarding audience interaction, LinkedIn is Deposita's top-performing platform.
For social media, our main objective remains growing our follower and subscriber count, ensuring we provide interesting, relevant, and engaging content at all times.
Growth Marketing Performance Metrics
8,500

Annual growth of LinkedIn followers

400

MQLs Generated in first 60 Days Post Launch

2,500

Sales Qualified Leads Generated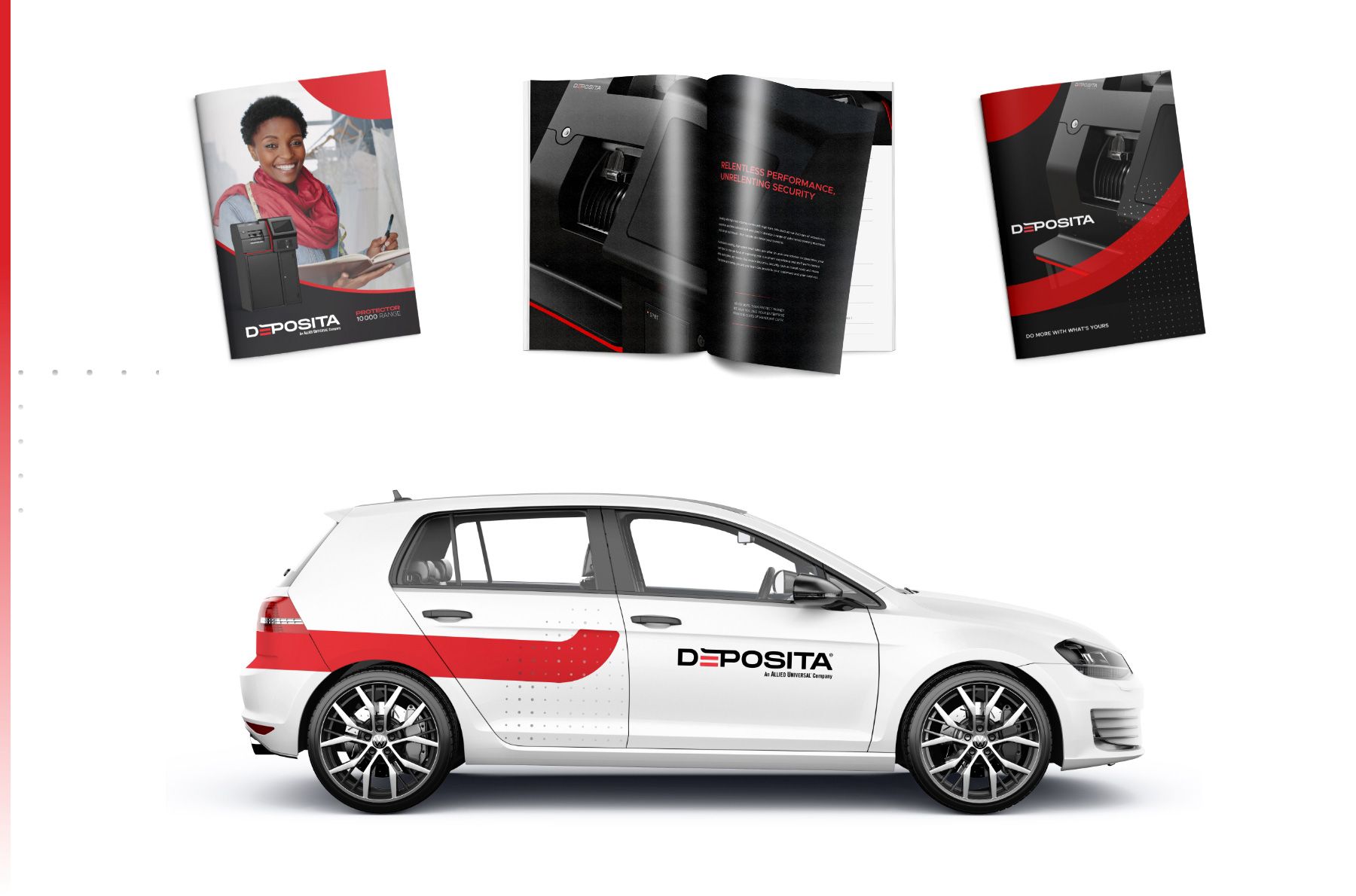 KEY ART FOR DEPOSITA
Positive Feedback on the Brand Relaunch
Overwhelmingly positive feedback on Deposita's new website from clients, customers and online visitors. Clients and customers reporting that they are receiving sufficient information about Deposita's products, empowering them to compare products and make more informed decisions. Increased brand prominence in the marketplace through a more relevant and up-to-date information offering, further setting Deposita apart from competitors. Regular and numerous international visitors to Deposita's new website and social media platforms.