Alvi's Drift
South African Wine Campaign
How a small South African winery's massive annual sale broke the R1 million barrier.
---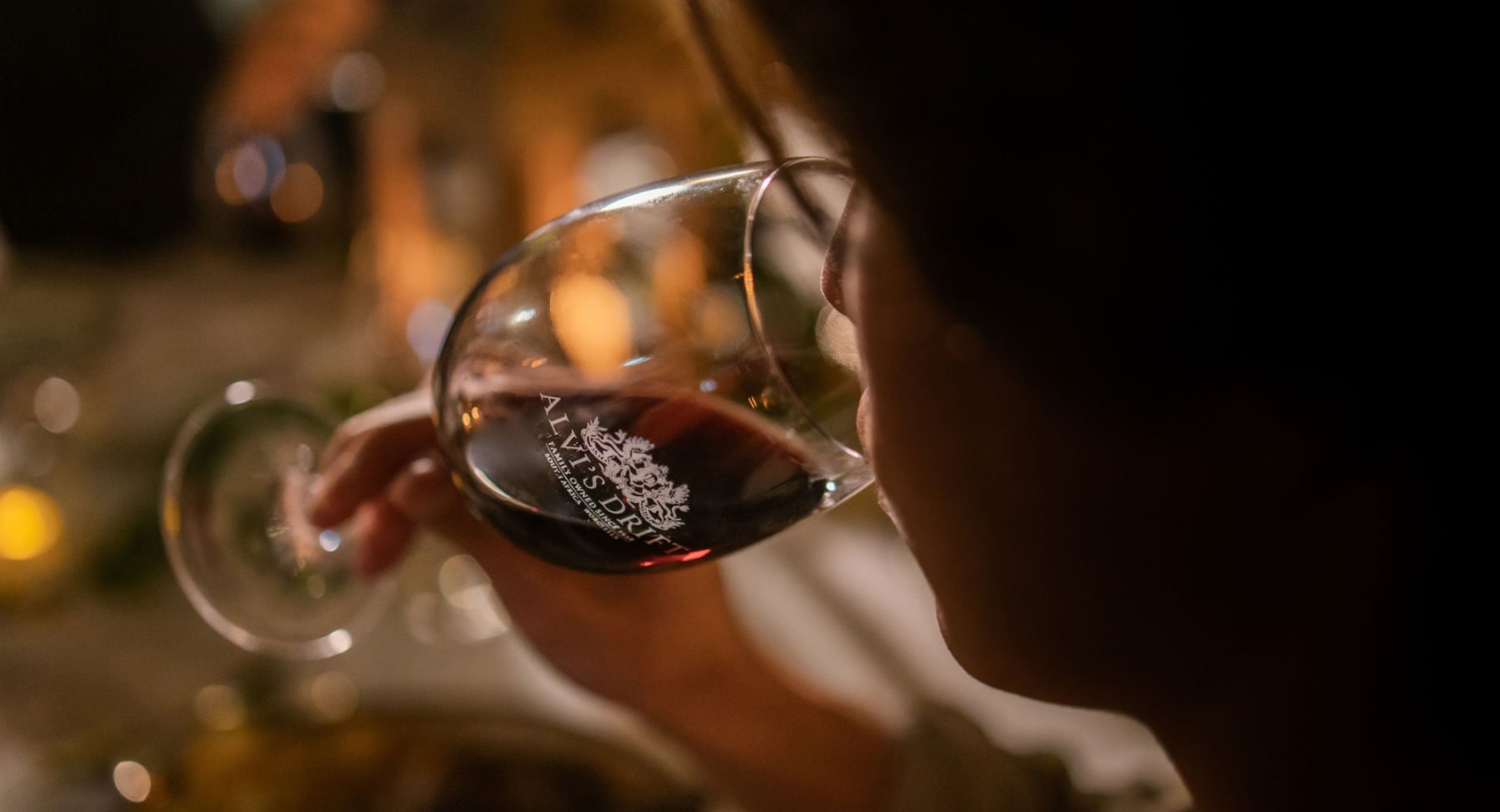 A look at the groundbreaking success of a small South African winery's massive annual sale
Internationally acclaimed third-generation South African winery Alvi's Drift's festive sale is a firm favorite on the yearly promotional calendar. But for 2022, we decided to take a different approach.
Nestled in mountains in the cooler southern reaches of the Western Cape's breathtaking Breede River Valley wine region, Alvi's Drift winery boasts a long and storied history. The family-owned winery has been in operation for almost a century, having undergone a rebrand to Alvi's Drift Private Cellar in 2005.
With an array of internationally acclaimed wines in their portfolio, as Magnetic, our job was never to convince anyone of the quality of our client's product. The countless wine awards and international accolades speak for themselves.
Instead, we set ourselves the task of crafting and cultivating authentic relationships with the brand's loyal followers. Our main goal? Growing our extended family of Alvi's Drift wine enthusiasts while also exponentially growing the brand as a whole.
After the third-generation winery's highly successful 2021 rebrand, Phase Two afforded us the opportunity to start deepening our existing customer relationships while forging as many new ones as possible. A loyalty program was the logical next step.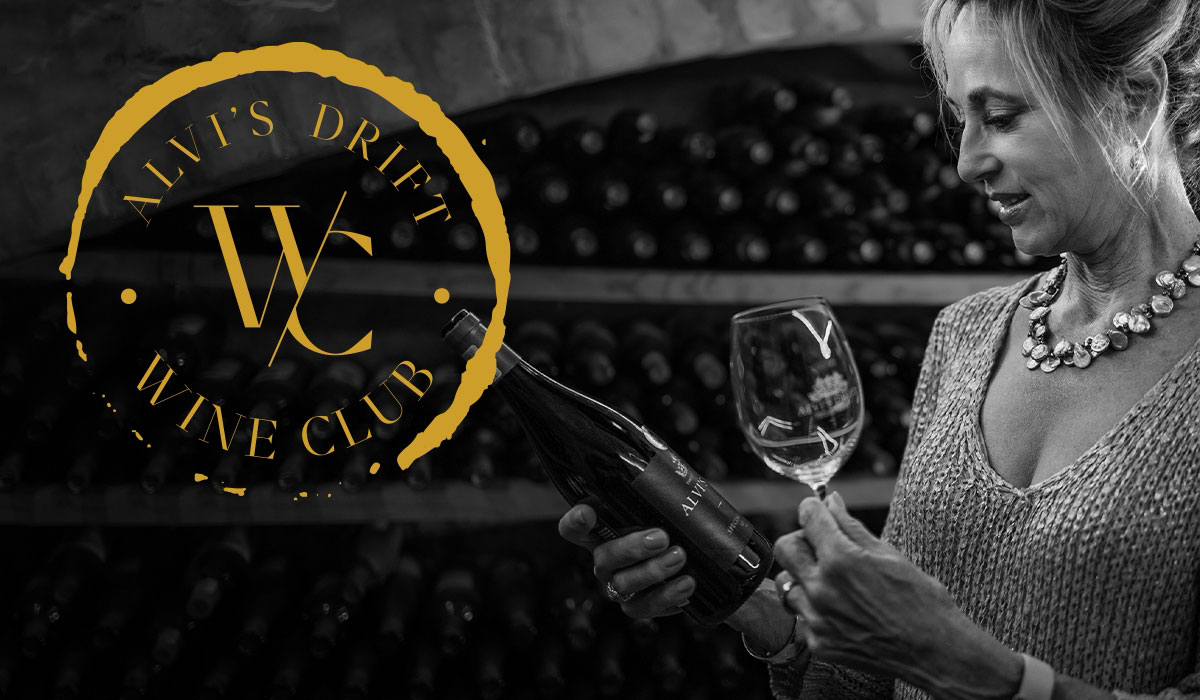 A "small" example image
Alvi's Drift Wine Club
A wine club proved to be the ideal marketing vehicle for growing Alvi's Drift's customer base while simultaneously rewarding the loyalty of existing customers. A loyalty program also afforded our client a direct line through which to communicate with – and nurture – their most committed followers and customers.
Cheers to 2022!
Establishing the Big Year-End Sale Campaign
When it came to planning Alvi's Drift's annual year-end sale, we had only two objectives: growing our client's wine club membership base – and breaking the R1 million sales barrier. We accomplished both.
Alvi's Drift's Cheers To '22 year-end sale ran for five weeks, four weeks for non-members, with an extra week of savings for existing wine club members. One sale mailer went out per week, showcasing a different Alvi's Drift wine range.
As an extra incentive, there were weekly prize giveaways. Apart from communicating the sale, every mailer announced the previous week's giveaway winner and the current week's giveaway prize. This additional element sustained excitement and drove engagement throughout the five-week campaign.
---
"

"Breaking the R1 million barrier was a great feeling because it proves our methodology is working. We're all about building relationships, something that does not happen overnight. These results proved that our relationship is a reciprocal one."

"
---
Eugene Bredenkamp
Creative Head
The Challenge: Resuming the Relationship With Our "Almost" Customers
Over the years, we've collected hundreds of email addresses from users who have consistently engaged with the brand - yet never made a purchase. We obtained these emails through newsletter sign-ups, abandoned carts, incomplete wine club registrations, and more.
With this campaign, we wanted to let these almost-customers know that they're missing out on both exquisite wines and incredible value. We were eager to resume our relationship while also informing them that this was a fantastic opportunity to stock up for the festive season.
"Our campaign needed to fulfill two objectives: sales over the festive period and engaging non-members who had never bought online from Alvi's Drift before," said Candice Masson, our campaign's lead digital strategist. "For the wine club members, our main focus was pushing sales and rewarding their loyalty with great discounts. To add an educational aspect, we focused on a different Alvi's Drift wine range every week, upselling while we're at it."
"We unpacked the Alvi's Drift wines that people might not normally think about," said Janine Langheim, the brand's Account Manager. "We all tend to trust – and buy – what we know. But this educational aspect got people trying Alvi's Drift wines they wouldn't normally consider. I think this also contributed to the increase in sales."
---
"

We wanted people to sign up for the wine club by making that first purchase. 'You don't get the same discount as you would if you were a member.' This message was highlighted in every mailer that went out.

"
---
Candice Masson
Digital Strategist
The Message
Cheers to a Tough Year: Join Our Club to Get More Bang for Your Buck
"After a challenging year for many, we really wanted our loyal followers to feel they're getting the biggest bang for their buck," said Masson. "In terms of messaging, for the entry-level Signature range, we'd communicate a percentage saving: 'Get 15% off a R75 bottle of wine'. But for the top-tier product, we realized it would be far more impactful to state the Rand saving. Users are much more likely to pay attention to messaging like 'Get R400 off a case of Verreaux Pinotage'. Once you have their attention, they'll also see that they can get a more entry-level bottle of wine for R60 instead of R75."
---
"

The concept and creative were super simple. It was the end of a long, hard year, and Alvi's Drift wanted to acknowledge this by offering their loyal customers something to kick back and relax with over the festive season – at a great discount.

"
---
Eugene Bredenkamp
Creative Head
"If the client wins, we win."
For this campaign, both concept and creative were kept super simple, supported by high-impact visuals and messaging, which made it easier and faster to shop the sale online. Of course, powerful creative is key. But this entire campaign was strategized around a very specific goal: to make as many sales possible for our client. As we always say at Magnetic, 'If the client wins, we win'."

Interestingly, previously our data indicated that there was often a break in the Alvi's Drift online customer journey. "We picked up that there was a gap between online users seeing our creative and making a purchase," said Bredenkamp. "We really wanted to solve this, so with this campaign, we made it super easy for online users to make their purchases. One or two clicks, literally."
The Solution: A Promotion with Heart (and Unleashing the Superpowers of Email Marketing)
"This campaign showed that people were willing to put their money where their hearts are. It's an annual campaign, and we knew it would be well supported. But considering the state of the economy and the abundance of superb wines in our country, it was still wonderful to see."

Janine Langheim, Account Manager

"It was amazing to see how a full year of learning and optimizing finally came together. We really used the channels that drive sales optimally.
This gave us the results we were hoping to see."

For this campaign, e-mail was by far the biggest driver of sales. We monitored sales through the Shopify backend and could see exactly where they were coming from. E-mail was our best-performing channel by far.

"We split out the e-mail marketing with a very specific goal in mind – to motivate the non-members to make that first purchase – and to reward wine club members with even bigger savings," said Masson.


E-mail Engagement & Performance
Over the course of this sale, we increased first-time customers to have an almost-even split on returning customers (members).
For this promotion, email marketing contributed to more than 60% sales.
22.18%

Wine Club Member Average email Open Rate

21.68%

Average Email Click-Through Rate of Wine Club Members - This is an excellent result and way above the industry average of 2.68%

21.94%

Average Non-Member Open Rate

20.35%

Average Non-Member Click-Through Rate - This is an excellent result and way above the industry average of 2.68%
Paid Media
As our second-highest driver of online sales, Google performs particularly well when a promotion is site-wide.
For this campaign we targeted non-members. Google picked up on the non-member product pricing thus creating a competitive advantage when staged as a discount against the standard pricing.
Social Media
Our organic social media content often highlights a few Alvi's Drift wine ranges in one creative showcase. For paid social we dove into each wine range, targeting our audiences accordingly.
By pairing the perfect ratio of animated elements and still images, Magnetic uncorked awareness and engagement.
The year-end campaign was a success with eight paid social media ads, each focusing on a different Alvi's Drift wine product range including their the wineries most giftable product range.
Our Cheers To '22! social media creative was specifically designed to stand out through the use of prominent headlines, succinct copy, and background colors that made the product – and savings – the center of attention.
---
"

"This campaign not only enabled us to achieve our sales targets but also emerged as one of our best-performing campaigns to date. Thank you, Magnetic, for your unwavering commitment and dedication to ensuring the success of this campaign!

"
---
Venessa Nolan
Alvi's Drift Social Media & Online Communication Manager
Engagement & Performance Statistics
The sale's social media landing page generated a total of 1,122 content views, 1,418 add-to-carts, and 174 website purchases at the cost of R284.48 ($15.78) per purchase. The average order value was R1 970 ($109.26), and the return on ad spend (ROAS) for social media was R2.50 ($0.14).
The Results
Apart from keeping the promotional mechanics and messaging incredibly simple and user-friendly, a sense of urgency was key to this campaign, and the results spoke for themselves.
A spike in sales could be seen every time an email communication was sent out. We had a 26% uptick from non-members to wine club members. This tells us that the campaign moved these users to make that first purchase. Now they exist within our wine club ecosystem, from where we can continue to nurture and build our relationship going forward.
Additional learnings include that strongly bringing through the voice and personality of both the brand and the winemaker is a powerful tool in our marketing arsenal. It added to making the entire purchasing process an enjoyable experience for users. Having a quality product to promote helped a lot too – it really gave us as marketers so much more to work with.
Creative Strategy
Creative Development
Asset Creation
Video Production
Analysis & Definition
Marketing Strategy
Campaign Execution
Measure, Report & Iterate