Gothic Landscape
Corporate Rebranding for Commercial Landscape Company
---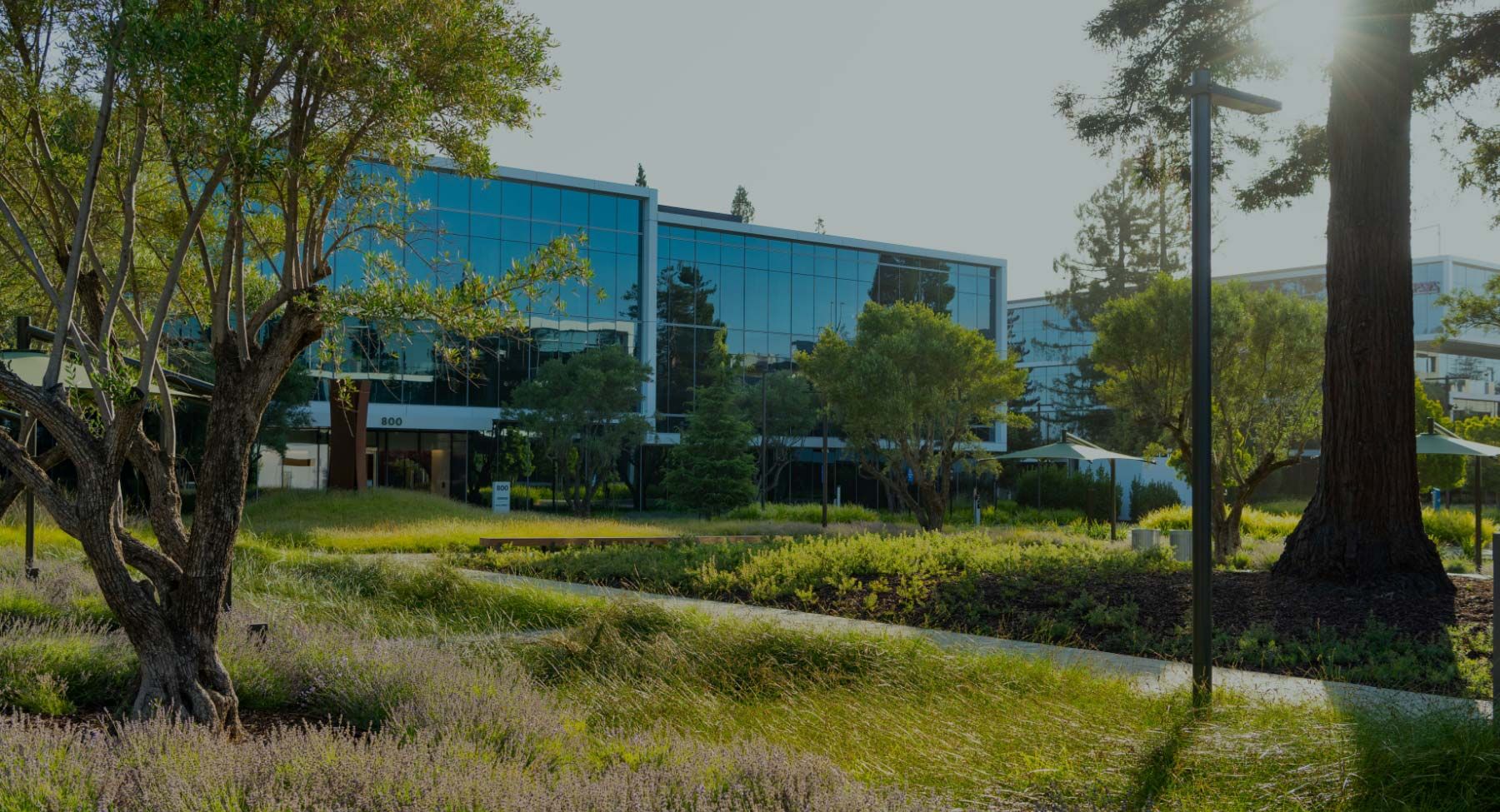 Fostering Growth for the Largest Family Owned Commercial Landscape Brand
With the growing demand for landscaping services, driven by urban development, environmental awareness, and increased focus on outdoor spaces, Gothic needed a partner to help them solidify their position as the premier landscape construction and maintenance company for the commercial market.
MAGNETIC was chosen to rebrand the commercial landscape company and overhaul their web and digital presence while creating high-end, corporate visual assets. To accomplish this, MAGNETIC was tasked with:
Brand Research & Positioning
Brand Strategy & Development
Brand Design & Style Guide
Site Design & Development
Photography & Videography
Not just a new logo
Corporate Brand Expansion through a Redesigned Brand System
From humble beginnings in 1984, as a family owned business, Gothic has focused on creating attractive outdoor spaces that enhance the aesthetic appeal of commercial properties while also considering functionality, sustainability, and environmental factors.
With the growth of the company and expansion from California to Nevada and Arizona, Gothic needed to evolve their brand positioning and visually define their brand. Magnetic underwent a full brand audit and then helped the company define their positioning and communication strategy, while our studio reimagined their visual identity.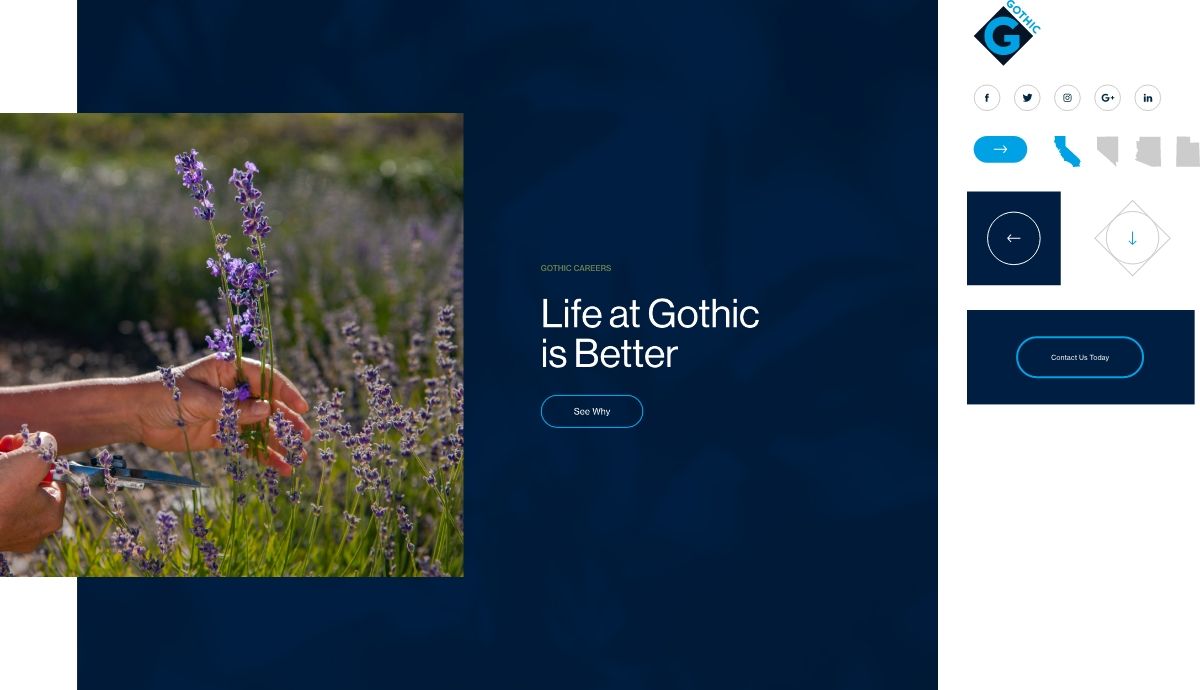 Landscape Brand Design
Creative User Experience Assets
Corporate Website Design and Development with Creative UX
Considering Gothic's updated branding, they also needed their site to better reflect their new direction. Building on the logo refresh, brand colors and new fonts, the visual design of the site needed to excite and educate visitors by clearly defining their service offering. Organic plant shadows on light backgrounds and use of bold colors created a nice balance of visuals. Custom photography would help immerse visitors into the environments that Gothic designs and maintains.
Typography, Color, and Design Elements
Creative Brand Exploration
MAGNETIC started with creative exploration, assembling moodboards and style tiles to imagine what the look and feel of the Gothic brand could be. We explored typography, color and web design elements to define how these would all come together to create a look that represented the Gothic brand.
Using Imagery to Communicate Brand
Creative Direction and Production of Branded Photography Portfolio
Gothic needed portfolio brand imagery which immediately communicates their design style, service offering and commitment to quality. MAGNETIC developed the photography direction, then shot and directed photoshoots capturing a mix of architectural, landscape, and lifestyle photography. Use of natural light and a subtle color grade defined the "look" for their portfolio.
Best in Class Corporate Website Design and Development
As the brand took shape and visual assets were developed, our team quickly turned our focus toward redesigning and developing the corporate website. With a primary focus of bring the brand to life on the site, our team put an equal of heavier focus on driving key conversions on the site:
Clearly defined service areas with corresponding targeted lead capture
Location specific lead entry and routing
Focused recruitment drive through live career feed
Focusing on the People
Driving Traffic for Corporate Career Recruitment Conversions
With the rapid growth Gothic was experiencing, one of the key initiatives of the site was driving traffic for recruitment. We developed a career portal of the site that allowed their team to easily manage new and open positions.
Mobile Optimized Web Experience
The majority of Gothic Landscape customers were accessing the site via mobile devices so it was imperative that the mobile experience was just as considered as the desktop experience. Our design process doesn't leave mobile responsiveness up to chance, we craft even the smallest of details to assure a user experience that is free of glitches.
Results from the Corporate Website Redesign
+70%

Increase of search traffic to the site

-35%

Reduced bounce rate by 35%

+650%

Application conversions on the careers page
Research & Discovery
Brand Development
Brand Strategy
Creative Strategy
Creative Development
Asset Creation
Video Production