Adam Hambrick
Personal Branding for Country Songwriter
From Songwriter to Spotlight
---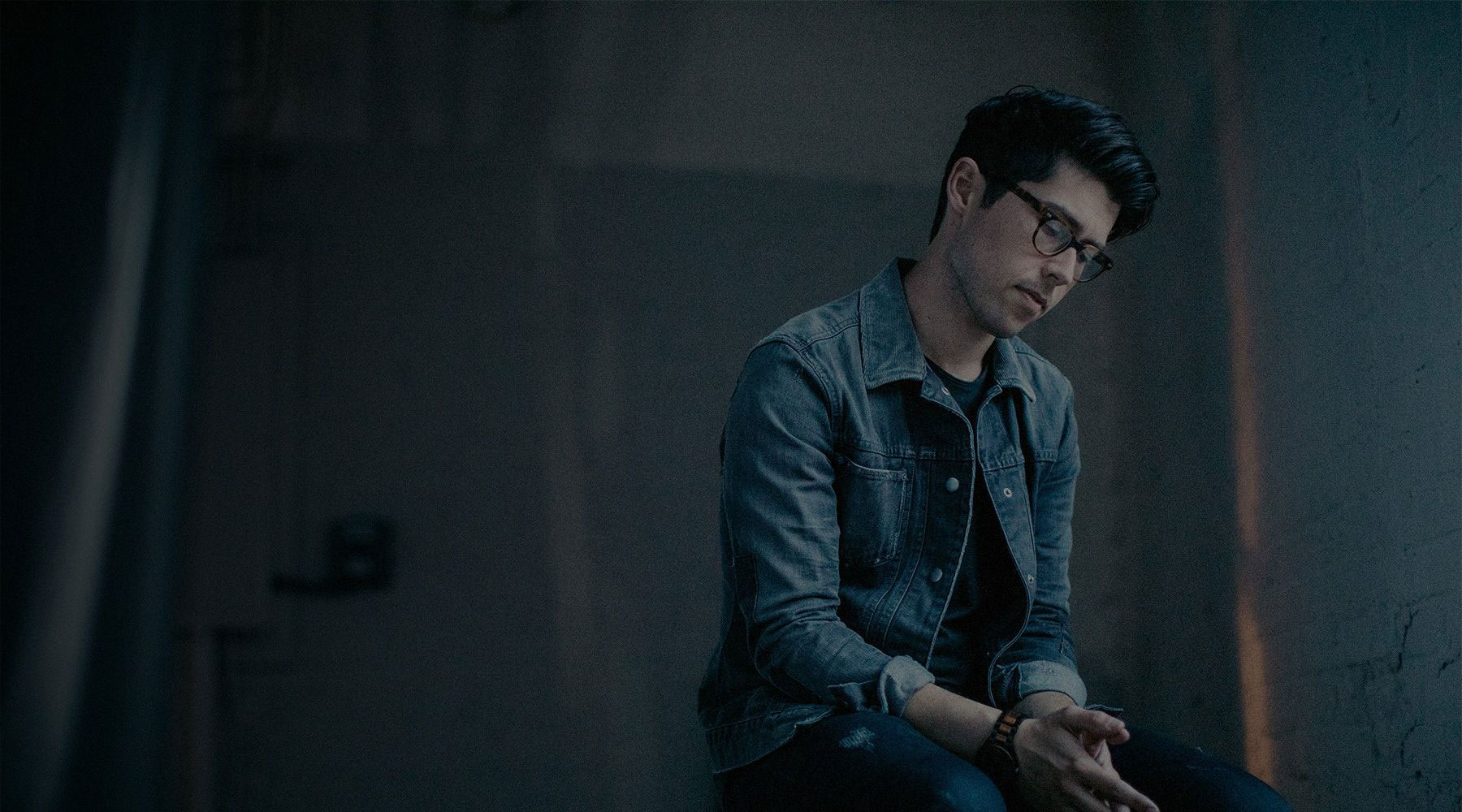 Crafting a Personal Brand Identity
A Once Behind-The-Scenes Songwriter Takes His First Steps into the Spotlight
Adam Hambrick is an award-winning country songwriter who has spent much of his career writing music for other artists, but that all changed when he signed with Capitol Records to record and release his own full-length LP. Transitioning from behind-the-scenes to center stage meant establishing a unique brand identity that would not only set Adam apart from other artists, but also visually communicate the distinct qualities of his music.
Adam ultimately reached out to us after seeing some of our past work for fellow musicians signed on at Red Light Management, which includes tour campaigns and personal branding collateral for artists such as John Mayer, Tim Mcgraw and Mark Collie.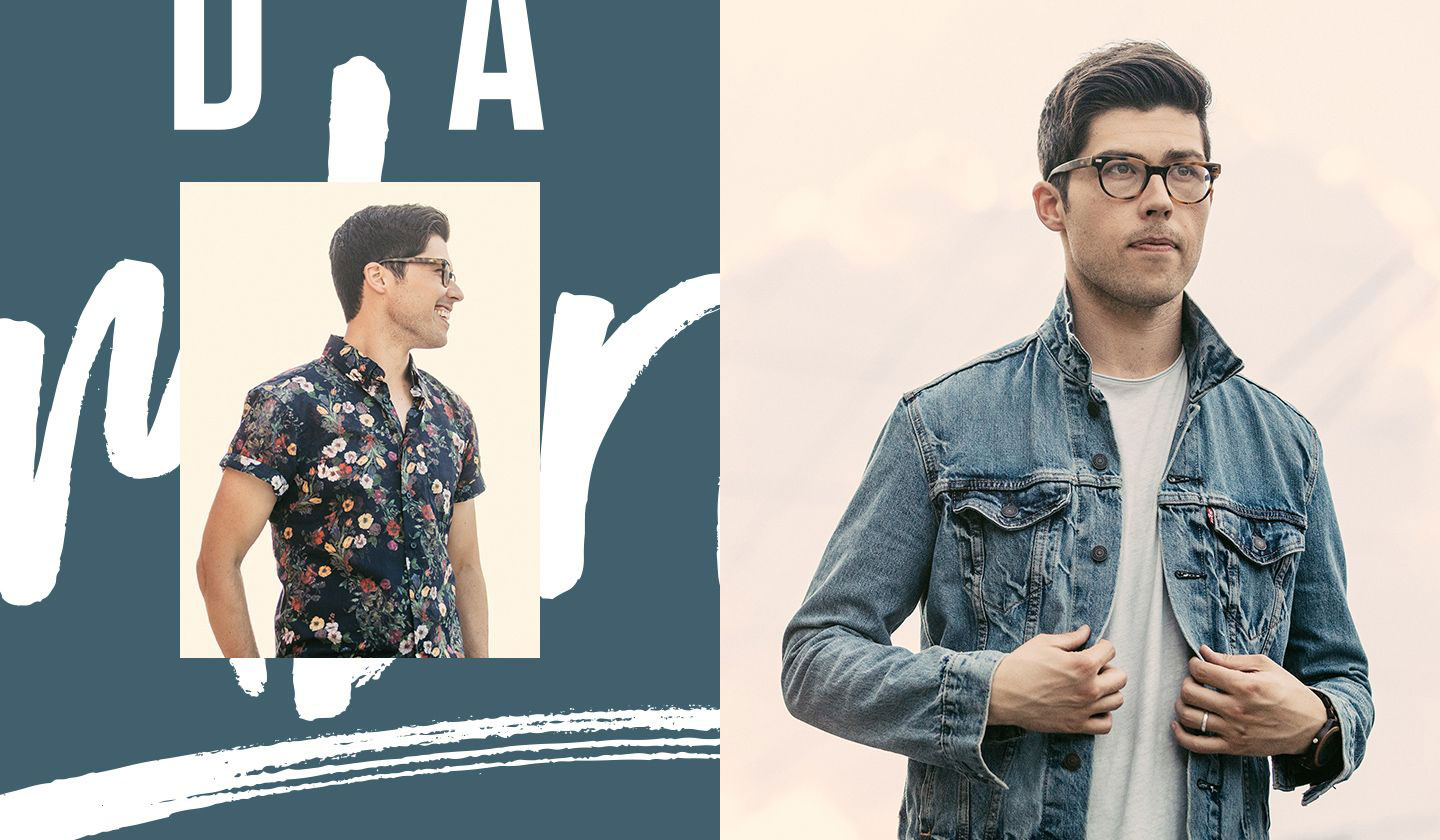 Adam Hambrick - Amazon 2019 Artist To Watch
Our Jumping Off Point
Designing the Shape of Sound
Coming from a background in design, Adam was able to supply our creative team with a mood board that helped articulate the visual aesthetic he was going for. Adam also handed over a copy of his unreleased album, hoping some sonic inspiration would help naturally shape the brand. From there, we set the record on repeat, rolled up our sleeves, and went to work in the design room.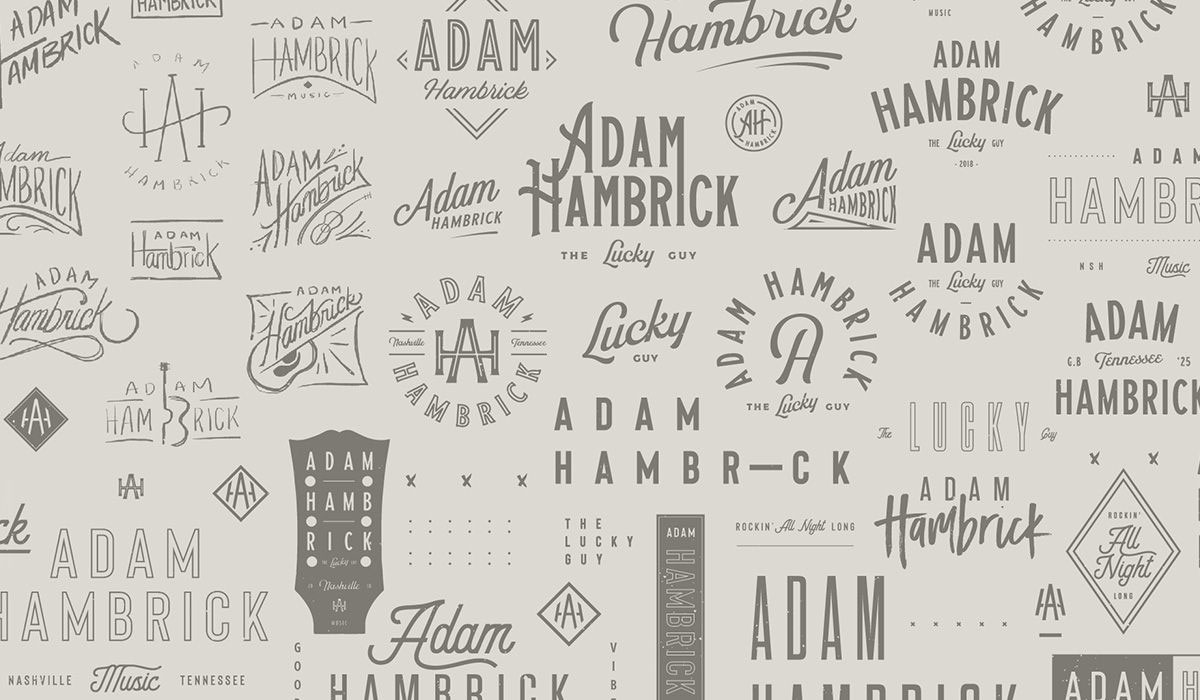 Personal Branding Logo Sketches
FULL WORD MARK

MONOGRAM & SECONDARY DESIGN ELEMENTS
---
"

It's always a privilege to be entrusted with creating someone's personal brand. In order to do so successfully, I think it's critically important to understand who the person is on a human level first, and then to build up from there.

"
---
Mani Salazar
Art Director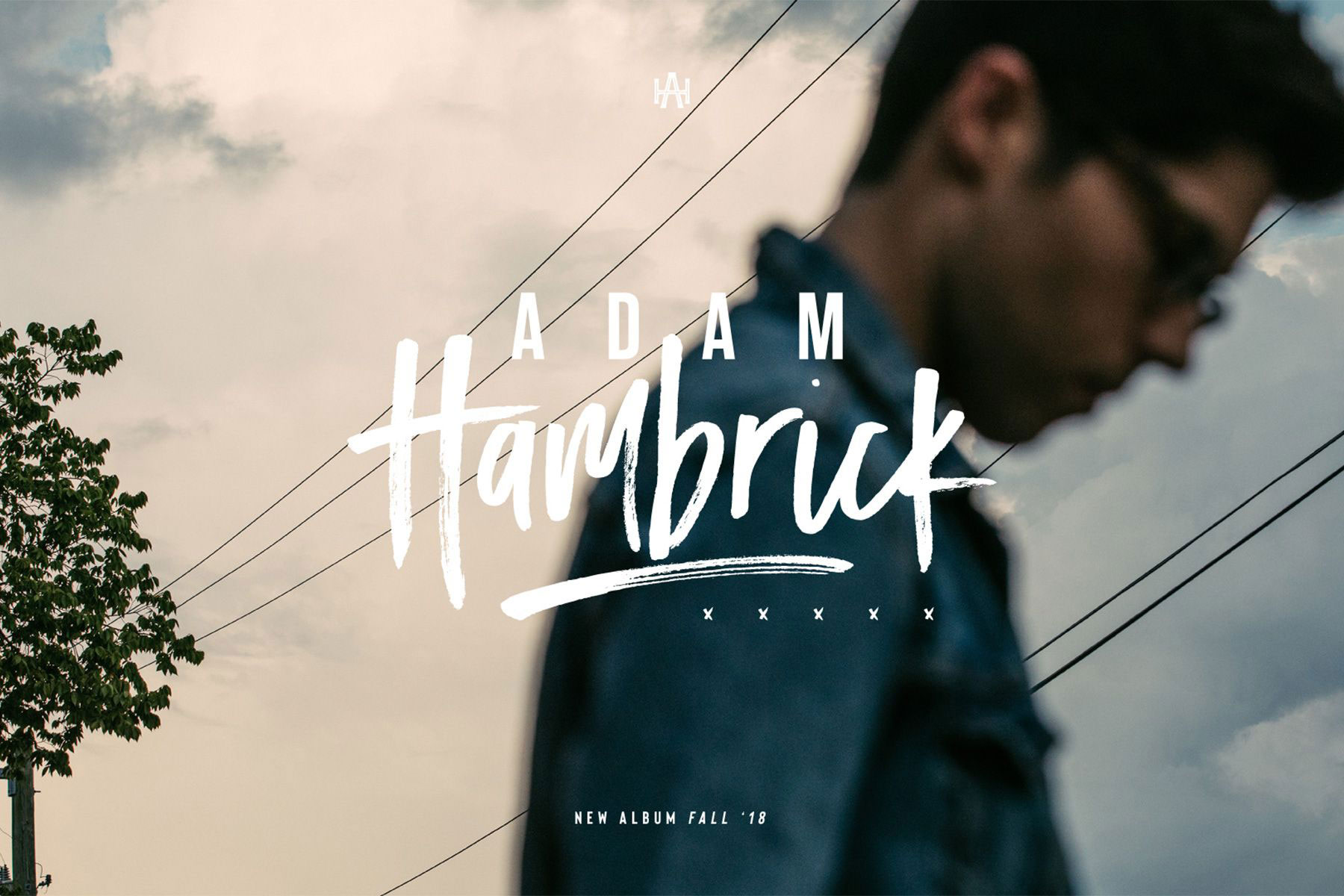 Adam Hambrick - 2019 Amazon Artist to Watch
A Brand is Born
What shone through most about Adam was his bright personality and approachable demeanor, both in person and in his music. With this in mind, we collaborated with Adam to create a brand mark, hand-written logo, and overall visual identity that reflect those very human characteristics.
We also formulated a simple albeit impactful approach to styling photography that Adam and his team could apply to new assets as his brand grows: bright colors overlaid onto tightly cropped images. This would allow Adam's personality to serve as the foundation for the brand.
Taking His Show on the Road
A bright future lies in wait for the budding country star. Named one of Amazon's 2019 Artists to Watch, Adam is slotted to perform at the esteemed Stagecoach Music Festival in Indio, CA this spring. When he finally steps on stage to perform his own songs, we hope he's as proud of his brand as we are.
Creative Strategy
Creative Development
Asset Creation