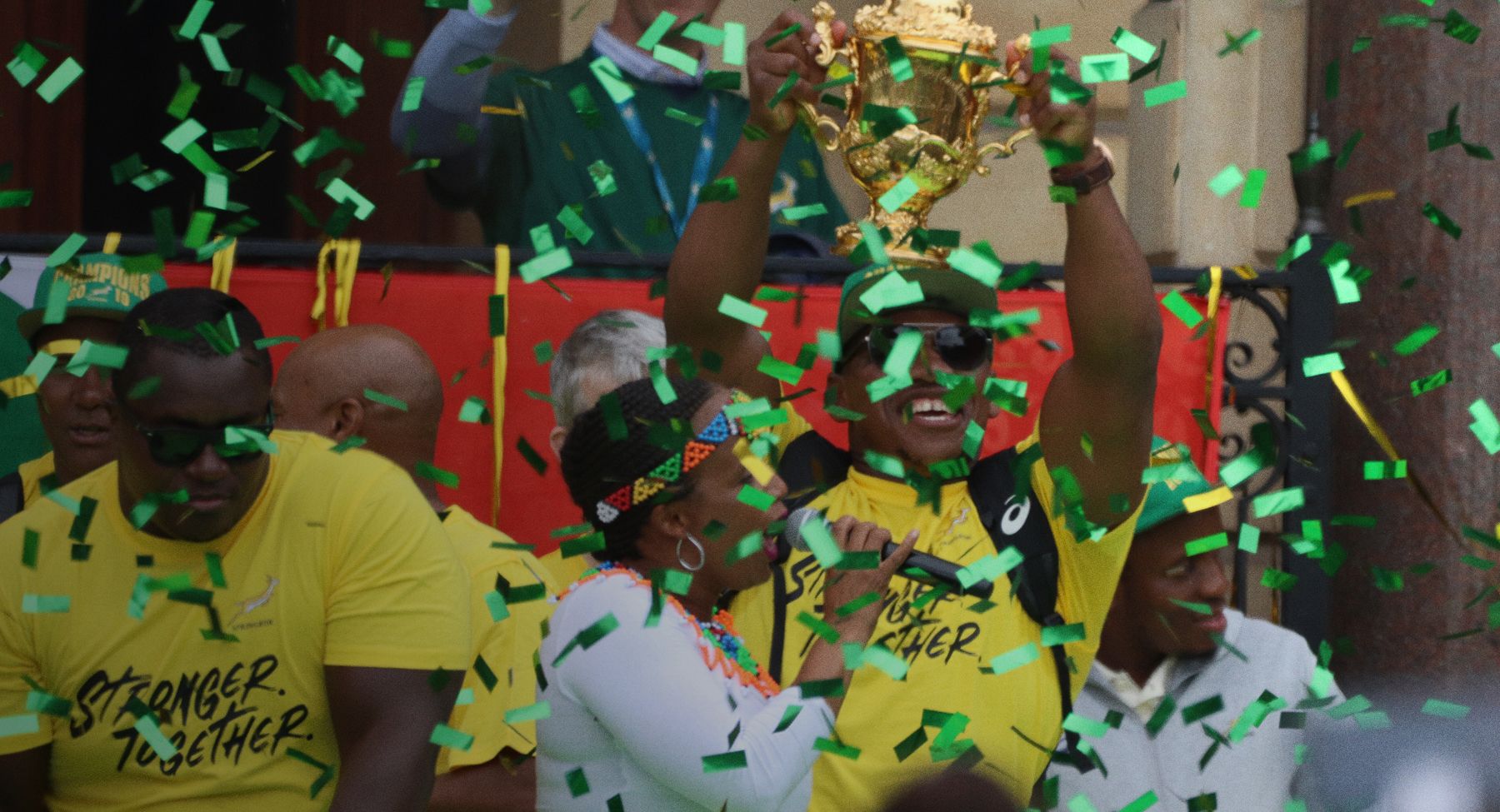 Ahead of the Game & Kick Off Sale
Heritage Day / Rugby World Cup Marketing Campaign
Mandela used rugby to unite a nation that has since become synonymous with every South African's culture and heritage. Megamaster brought Heritage Day and the RWC together to make them even better.
The Campaign Objective
Continue to build on the association between Megamaster and Heritage Day during the 2019 Rugby World Cup in a unique and experiential way.
Campaign Goals & Outcomes
Audience watch, like and share Megamaster's Heritage Day video content
Associate Megamaster with Heritage Day
Like or follow the Megamaster Facebook page or Instagram profile.
Build awareness about the new Megamaster Granite Edition 4 Burner Patio Gas Braai

BUILDING AWARENESS OF THE MEGAMASTER GRANITE EDITION 4 BURNER PATIO GAS BRAAI
Common Challenges for a Marketing Agency
Campaign Challenges
Any brand not affiliated with Rugby World Cup sponsorship is automatically outsized in terms of share-of-voice UNLESS they can find a creative way to 'hijack' the Rugby World Cup and be top-of-mind.
Limited time and budget
Extremely tight production timelines (No time for weather, cast, power outages or any other delays. We only have a 24-hour turnaround time per episode and teaser.)
Tracking multiple social platforms for engagement and entries
Highly competitive landscape and timing
RUGBY PREDICTION SHOW LOCK-UP
Predicting the Score Together, Made Better
AHEAD OF THE GAME - Rugby Web Series with Leon Gropp
We produced a Megamaster web series where respected rugby commentators predicted SA's next World Cup match score with a good dose of joviality and humour mixed in.
THE HOST
Leon Gropp is a multi-award-winning musician, singer-songwriter and now a magazine and lifestyle show presenter. His local popularity and experience in front of the camera were crucial in setting the tone we were after.
THE FORMAT
3 to 4 guests joined Leon for each episode. Guests included rugby professionals and local entertainers. The panel shared, compared and debated their score predictions for SA's upcoming match.
At the end of each episode, Leon and the guests challenged the audience to submit their score predictions in the comments. The best guess for each of SA's matches won a brand new Megamaster Granite Edition 4 Burner Patio Gas Braai. Ahead of the Game ran in conjunction with the Kick Off Campaign.
Web Series Guests and Results
Episode 1
Date: 17 September // Host: Leon Gropp
Guests: Elvis Blue, Rosko Speckmagic Specman, & Burger Ordendaal
Total Reach = 84,723
Total Engagement = 3,656
Total Views = 26,626
---
Episode 2
Date: 24 September // Host: Leon Gropp
Guests: Pietman Geldenhuys, Wynie Strydom, & Courtnall Skosan
Total Reach = 97,532
Total Engagement = 14,569
Total Views = 39,808
---
Episode 3
Date: 1 October // Host: Leon Gropp
Guests:Pieter Koen, Cornal Hendricks, & Alwyn Hollenbach
Total Reach = 91,300
Total Engagement = 7,343
Total Views = 27,037
---
Episode 4
Date: 5 October // Host: Leon Gropp
Guests:Stephanie Baartman, Ross Cronje, and Richard Bands
Total Reach = 89,437
Total Engagement = 3,428
Total Views = 35,518
---
Episode 5
Date: 14 October // Host: Leon Gropp
Guests:Joshua na die Reën, Jacobie Adriaanse, and Warren Whiteley
Total Reach = 81,677
Total Engagement = 4,761
Total Views = 35,588
Megamaster Kick%Off Campaign
Megamaster ran the ultimate promotion. We made the thrill of SA scoring even more exciting for audiences during matches, knowing that they were scoring too.
As soon as the final whistle blew, selected discounted Megamaster products were available online via a promotional splash page. The discount was determined by whatever the Amabokoboko had scored by full-time.
Content Marketing Kings
In support of the kick off campaign, we created a teaser video, 5 episodes, 5 music extracts, a music compilation, video recipes, blogs, GDN banners, website banners, social media posts and a competition landing page on the Megamaster website.
Heritage Day / RWC Total Marketing Campaign Statistics
Social Media Performance
Total Campaign Reach = 1,337,304
Total Campaign Engagement = 85,304
Total Campaign Video Views = 305,241
Total Follower Growth= 1,662
---
Online Sales:
21 - 30 September = R 207 435.43
Total Campaign Engagement = 85,304
1 - 31 October = R 1198 064.66
Total Online Sales Generated= R 1 619 210.94
Key Campaign Performance Indicators
The total number of people we reached was 1,337,304. That means 30% of Taxpayers saw our content.
Our 2,115 score prediction entries are equivalent to 4x the total number of players for all 20 nations participating at the RWC.
Our total unique website views were 111,256. That's like the whole of Nelspruit visited our page.
Our most significant spike in sales (R354 281.30) came on Tuesday, 8 October, after the Canada game. We made 31% of our sales on this day.
Capetonians spent the most money buying our products out of all the cities, totaling almost R300,000.
Joshua Na Die Reën & Pietman Geldenhuys' song videos reached over 60,000 views! Enough to fill the Ticketpro Dome for three nights in a row.
The 1200 Deluxe Spit Built-In Braai sales brought in the most revenue per product, with 17 sold for a total of R175,738.56! That's enough to buy a brand new Renault Sandero.
There are now 132 more people braaing with Megamaster Gloves, which generated R8,366 in sales.