Maha Black
Craft Beer Branding and Creative Design
Close Your Eyes And Love It Blindly
---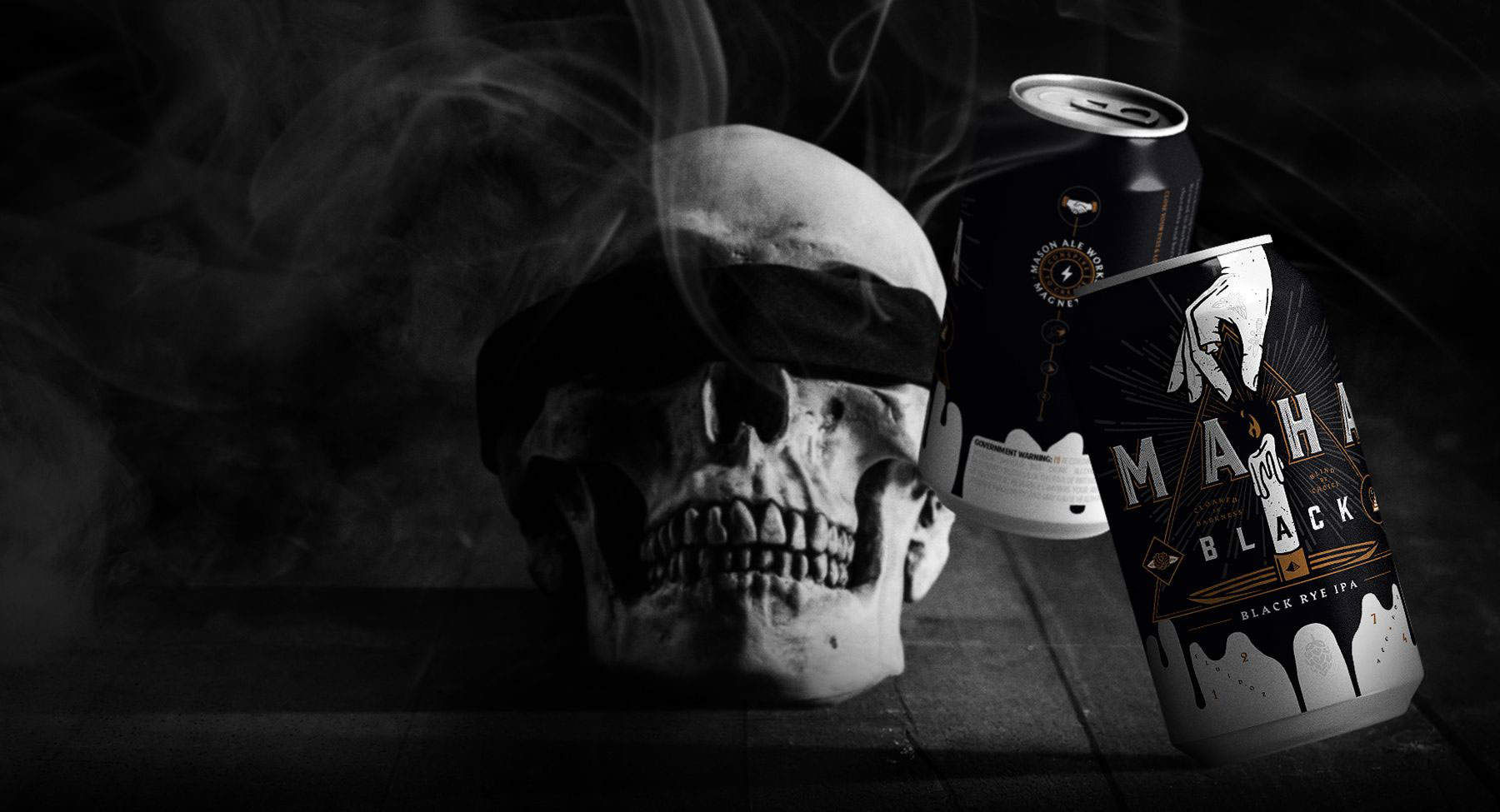 A Craft Brew Collaboration Where Brewery And Branding Become Magic
Conspire to Create was collaboration between Mason Ale Works and Magnetic. The joint goal was to create a series of unique beers which was a mix of both creative brewing and branding. The first in this collaboration was a Black Rye IPA, we called MAHA Black.
A Match Made in Darkness
Crafting the Visual Brand Story
While we left the brewing up to Mason Ale Works, Magnetic crafted the story, name and visual creative design. The Maha story: Legend has it that down in the city's labyrinth of catacombs, the secret society of the Cimmerians thrives in the darkness below.
The word MAHA is their secret oath to craft beer in the cloak of darkness. Blind by choice to enhance their sense of taste. We set out to create a mystique around the specialty brew by using iconography and storytelling that infused the beer with storyline like it was part of the flavor profile.
VOWS NEVER BROKEN
---
"

It's an amazing situation when the lines blur between client work and passion project. The MAHA Black project is a prime example of true collaboration. The creative freedom Mason Ale Works granted us stoked out our team and the results became something of legend in the craft beer space.

"
---
David Carrillo
PARTNER, Executive CREATIVE DIRECTOR
Vows Never Broken, Even Through Death
Beer Packaging Design Turned Branding Campaign
What started as a beer can packaging design turned into a complete fictional story and visual campaign. From apparel design to pins, coasters, posters, tap handle, and a landing page, we created a system that allowed us to create auxillary assets to support the project. All of our efforts added to the story of darkness we called MAHA Black.
The missing finger, the snuffed candle, the moth, and the blindfold all contribute to the folklore surrounding this magical brew. The can became a huge hit and sparked conversation within the craft beer community. And in the design community it won countless awards for packaging design and branding.
Research & Discovery
Brand Development
Brand Strategy
Creative Strategy
Creative Development
Asset Creation
Video Production