Amajoya
South Africa Candy Branding & Marketing
How Amajoya brought joy to life - one sensational candy at a time
---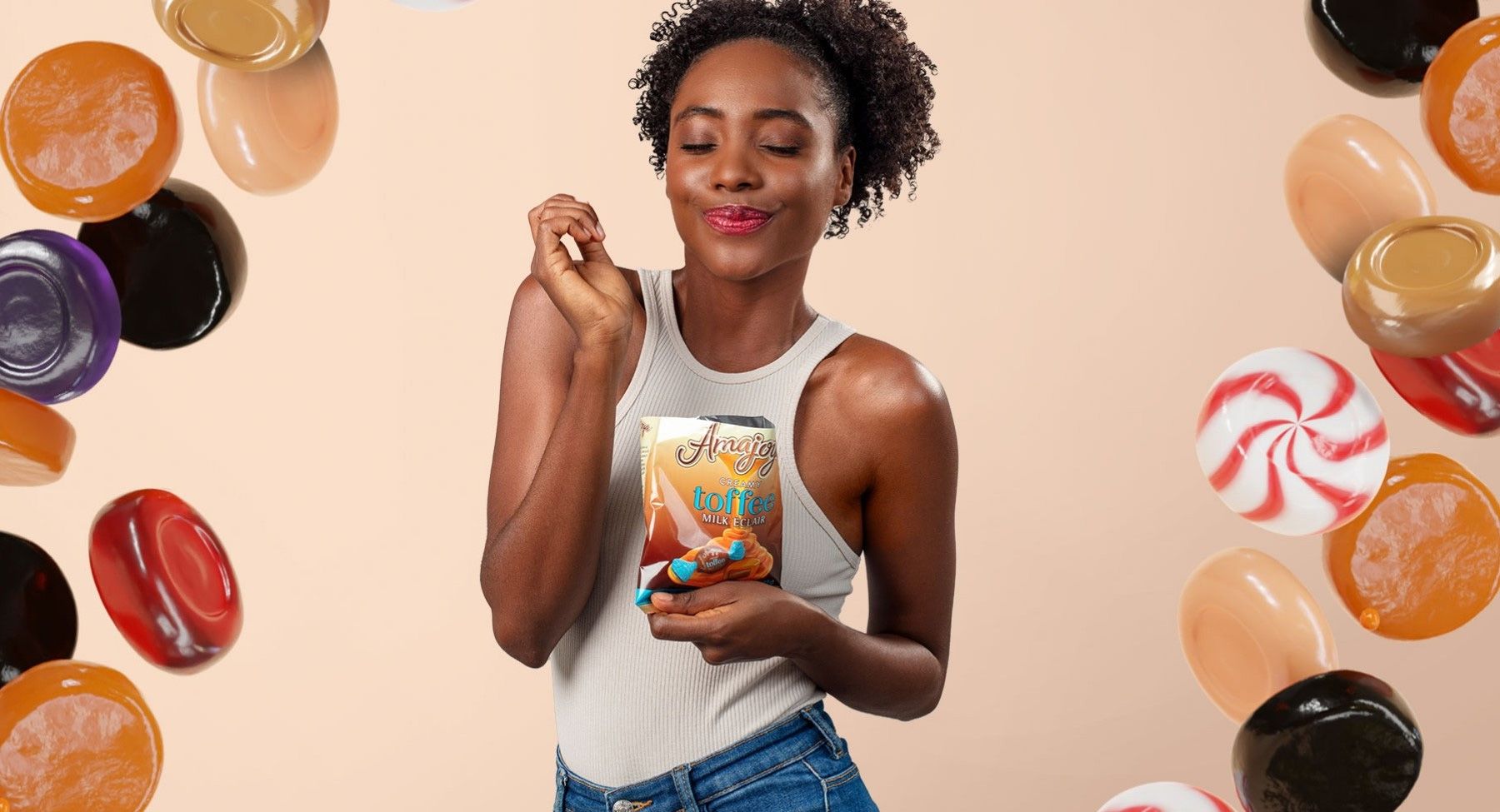 Passion for Candy Meets Passion for Branding and Growth Marketing
As a leading South African candy brand, Amajoya doesn't do things just any way. Since 2010, they have been creating the kind of joy that touches hearts and minds the way other candy can't.

Amajoya was founded by Dr. Jonathan Lamprecht, a neurosurgeon that loved candy - but only the very best kind. His passion was inventing new ways to make better quality candy that more people could afford. But ultimately, it was about helping people be happier, without having to pay more for the experience.
This passion prompted an immersive journey of discovery where he would relook the entire way that candy was made. From designing his own candy factory to planning each facet of the candy process, his lifelong mission was coming up with the kind of candy that could bring more joy to the everyday lives of real people.
Passionate about authentic candies and toffees, this case study shares some compelling insights into what inspired the successes of their first brand campaign.
Amajoya Candy Logo Update
3D Motion Design for Brand Campaign
Providing Market REach During a Global Pandemic
A Branding & Marketing Challenge We've Never Experienced
Amajoya approached MAGNETIC to explore how our branding and growth marketing tactics could bring joy to the lives of more people.
At the time, due to COVID, South Africans were at an all-time low while uncertainty kept growing. House-bound by lockdown regulations, some people lost their jobs, their businesses, their friends and family - in many cases signaling a joy-drain like we have not seen in a very long time.
The challenge was how we would reach our audience at their homes and how we would connect to them in a way that would inspire them to reach back and engage with our brand.
Providing Hope, Joy, and Value through Digital Marketing
The Digital Marketing Strategy and Campaign Execution
The team at MAGNETIC came up with the idea to launch a digital competition that prompted users to share what joy really meant to them. In doing so, they could stand the chance of winning their share of R20 000 in cash - the kind of prize that could really make a difference to their lives in the present.
The videos and content shared focused on numerous everyday moments that are made better by enjoying or sharing an Amajoya candy or toffee. It gave consumers the chance to be creative with what brings them joy, while allowing Amajoya to learn more about their audience so they can better connect their products to the kind of joy the customers are looking for.
Social Marketing Campaign Video
The Results Poured In
Over Delivering on Campaign Engagement, Submissions, and Joy
The dramatic results delivered by the campaign painted a more dire picture than the one we imagined at first. People really wanted more joy in their lives. Not only wanted - but needed.
30 Days. Over 500,000 Views.
The #MyKindOfJoy campaign inspired user-generated content across Facebook and Instagram, showing how Amajoya candies brought their joy to life. The leading brand video that spearheaded the campaign was watched by nearly 500,000 users during the month when the competition was active.
Entries rolled in to stand the chance of winning a cash prize. The campaign generated brand awareness, establishing a strong in-store brand presence while encouraging social media platform growth far beyond what we could have imagined.
Positioning the Brand for Continued Success
Providing Significant Growth in Key Performance Indicators
Over the last two months, we have seen significant growth in the different areas that have been earmarked as key performance indicators.
Similarly, we have positioned ourselves in such a way that we have tried to compete against our competitors. For this reason, it is better to continue trying than to abandon ship prematurely.
Digital Animation for Amajoya Candy Brand