Spequa
Brand Creative for Artist Division
Creating a Branded Destination For Artists & Fans to Explore
---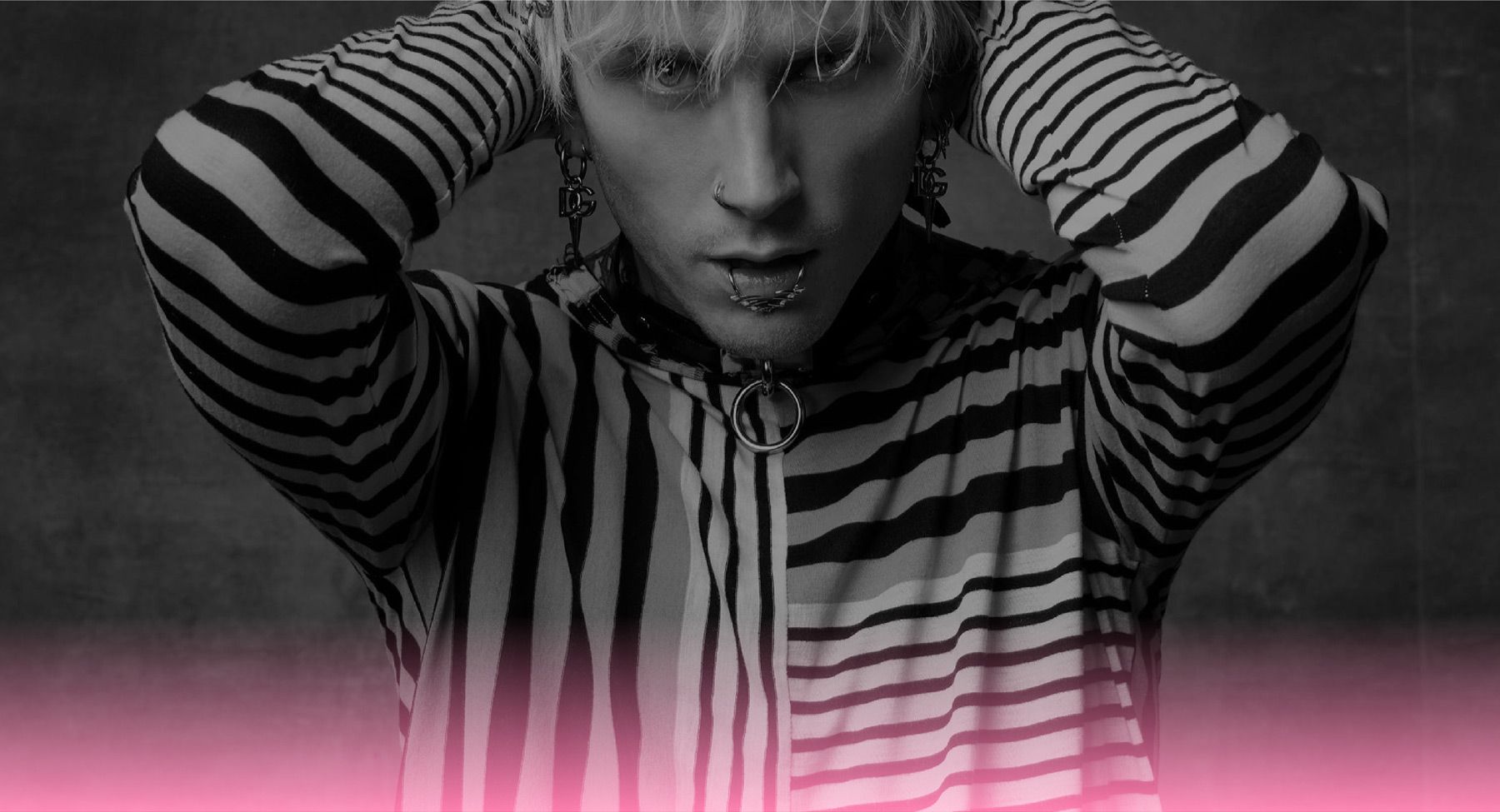 Artist Division: A Branded Destination For Artists & Fans to Explore
In 2022, Speaqua approached Magnetic to develop Artist Division – a Speaqua sub-brand that would introduce a new way for fans to support their favorite artists and consume the music and media they love.
To make this collab a reality, we'd need to jam on four key deliverables:
Logo design
Campaign key art
Social teaser promos
Website landing page
Inclusive, Yet Independent
Logo Mark, Wordmark and Icon Design
Starting with logo design, we knew we wanted to create something to compliment Speaqua's existing brand – but also have the legs and longevity to live on its own. By establishing a set of logo marks, wordmarks and icons, our design team ensured that Artist Division would not only be adaptable, but also responsive within a design system.
Creative Inspiration with a Thematic Design System
Our inspiration for the artist-themed experience stemmed from the allure of concert posters, wheatpaste art, and trading cards. By incorporating card key art into the marketing material, we created a systematic approach to number, filter, and organize the talented individuals with whom we collaborated.
Rapper, Rockstar, Raucous as Hell
Creative Kickoff with Machine Gun Kelly
What better way to kick off a project of this magnitude than by partnering up with the one and only Machine Gun Kelly? To drop alongside the album, Mainstream Sellout, MAGNETIC designed and developed a stunning landing page to support Artist Division's inaugural member.
Needless to say, MGK transcends genre and fits no single mold. We leaned into this with a visual direction that not only embraces, but mirrors his distinct duality as an artist. Because Speaqua's core brand touts a light color palette paired with good vibes only, we opted for a stark visual contrast; photographing painted-black hands dipping into the soft, baby pink tones found on Mainstream Sellout's cover art. Strange, sinister, and sexy as hell – this approach checked all the boxes.
Paint It
Black

Pink
Social Teaser Graphics Driving Landing Page Conversions
With a collection of dipped assets at our disposal, we encored with a selection of teaser materials and social graphics to drive traffic to our main landing page. There, fans could learn more about Artist Division and even purchase exclusive merch, including a custom lineup of MGK-branded Speaqua speakers.
Each speaker came pre-loaded with all 16 tracks from Mainstream Sellout. A once-in-a-lifetime experience for fans of Machine Gun Kelly, and the dawn of a new era in music and media consumption.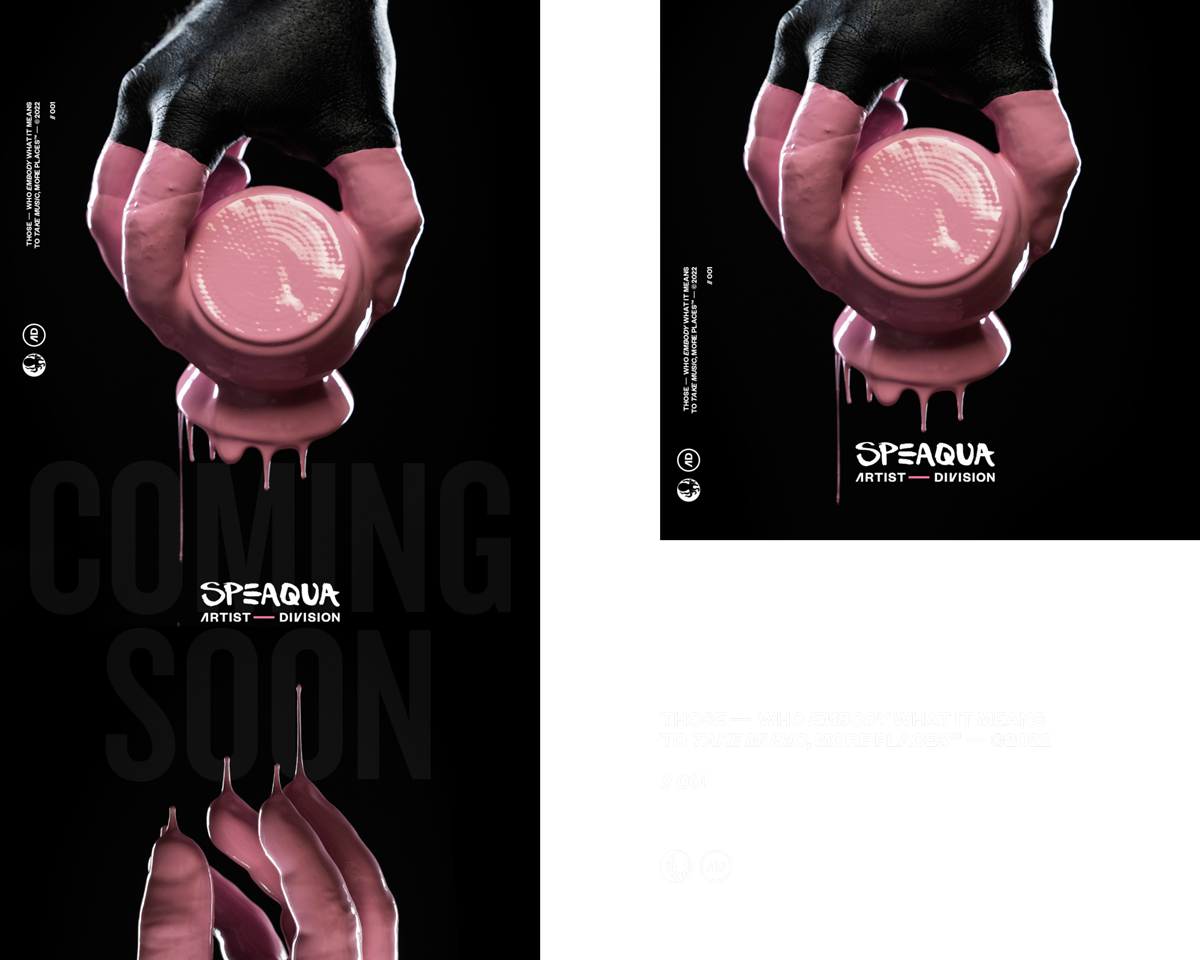 SOCIAL MEDIA TEASER Design
---
"

Launching an artist campaign with one of the biggest artist on the planet was an opportunity for Magnetic and Speaqua to really make some noise. The challenge was to create a framework that could be used for future collabs.

"
---
David Carrillo
Executive Creative Director
email Campaign Creative

Artist Division MGK