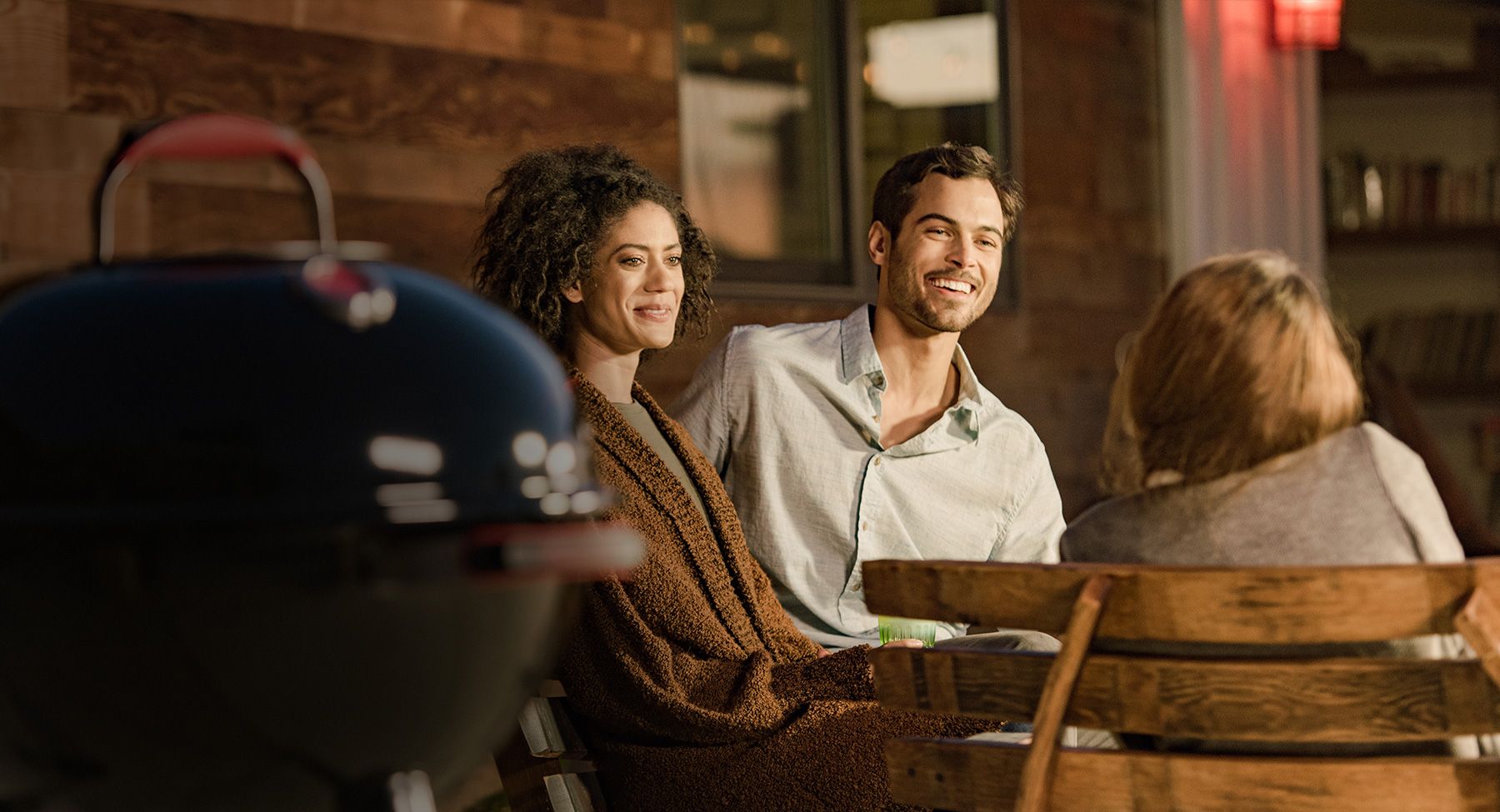 South African Braii Manufacturer with an Appetite for Brand Growth
Megamaster is a market-leading South African producer of braais, fireplaces, and accessories. Megamaster approached Magnetic to help unlock new areas of business growth. What else do you bring to the table for a brand already associated with good times and great prices?
Our challenge was to come up with a unique brand strategy to differentiate Megamaster from the sea of contemporary sameness, to appeal to broader global audience segments, and execute marketing swiftly and consistently within additional markets.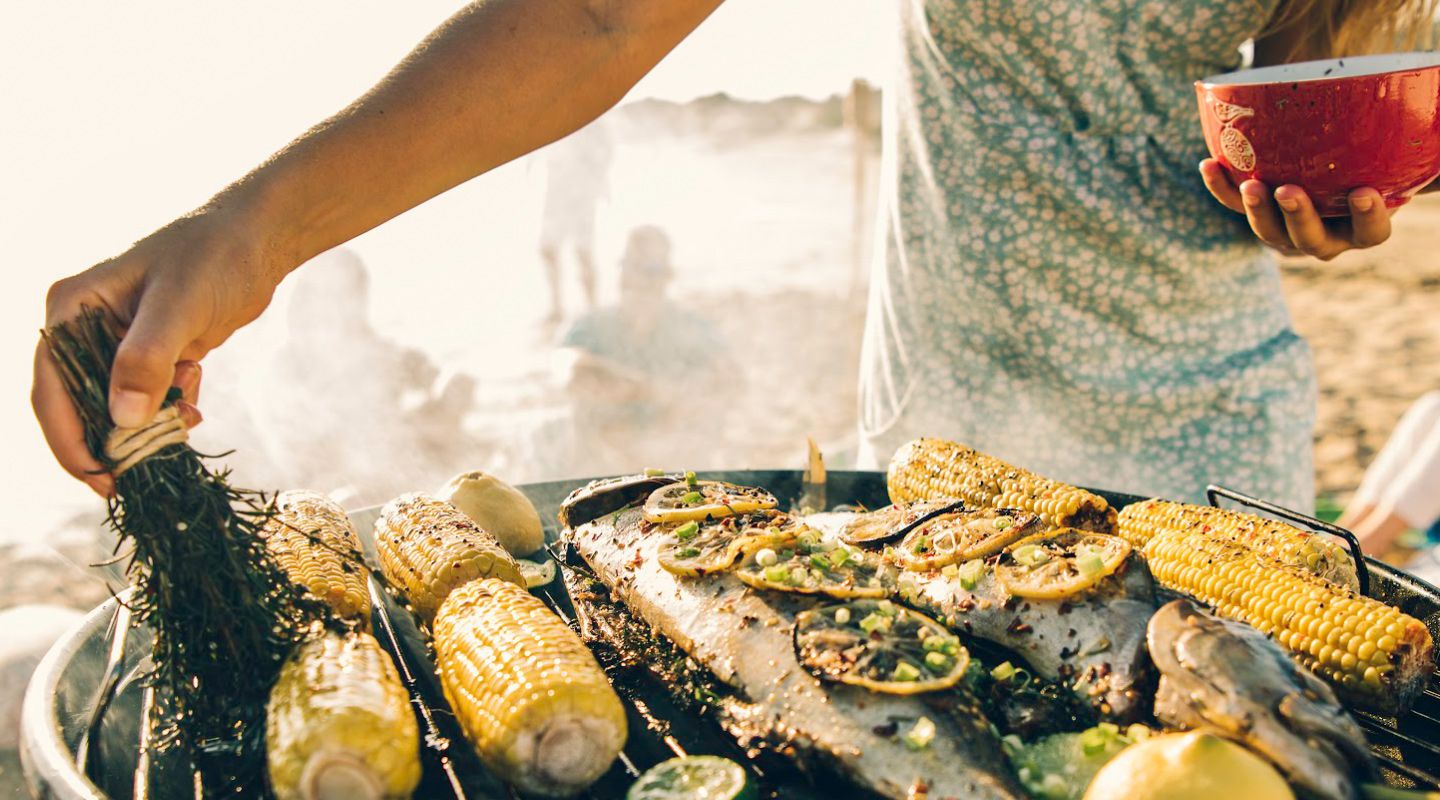 GRILLING AT THE BEACH - MEGAMASTER KETTLE GRILL
Turning Up the Heat
Refreshing Megamaster's Brand Strategy and Identity
In refreshing Megamaster's brand strategy and identity, we needed to take into account differentiated, stand-out content, speaking to new audiences. Not to mention successfully breaking into foreign markets with virtually no awareness.
We took what competitors viewed as an end goal – 'getting everyone together' – and used it as a starting point to differentiate the brand. The challenge we set ourselves was not only how we could better bring people together in new and exciting ways, but how we could make that time spent together even better.
We introduced a global design system that made it possible to adapt packaging and point of sale seamlessly and efficiently into different countries and languages.
Stoking The Flames For Success
Creative Asset Development for a Fresh, Branded Consumer Experience
From product packaging to menu suggestions, product videos and promotions – we looked at what the rest of the category was doing, and then made it better. We added a fresh, creative and imaginative spin to product reviews, playlists, point of sale and competitions.
Even the simple act of people engaging with the brand online was more fun, colorful, practical and inspiring.
True North Emerges
Braii Brand Persona Development
We developed a brand persona that embodies the heart and soul of who the Megamaster brand is at it's deepest core. We landed on The Togethersmith. He knows without a doubt that life's biggest lessons, opportunities and gifts are found in our connections with others. He's one-part artist, one-part craftsman, and wholly dedicated to finding new marvelous ways to bring people together. His smile is real and from the heart. His eyes glow warm and inviting.
He works hard, plays harder. He never cuts corners for a quick win. Relationships are his nourishment. When facing conflict, he listens to and analyzes all opinions. When a friend calls, he always answers (hands-free, if he's driving). He wants nothing more than for you to share in the joy of his experiences – and to forge new ones.
When the day is over, and you emerge from freshening up, he already has the fire going, good friends gathering, and a cold one waiting. He owns the moment and doesn't think twice about sharing it.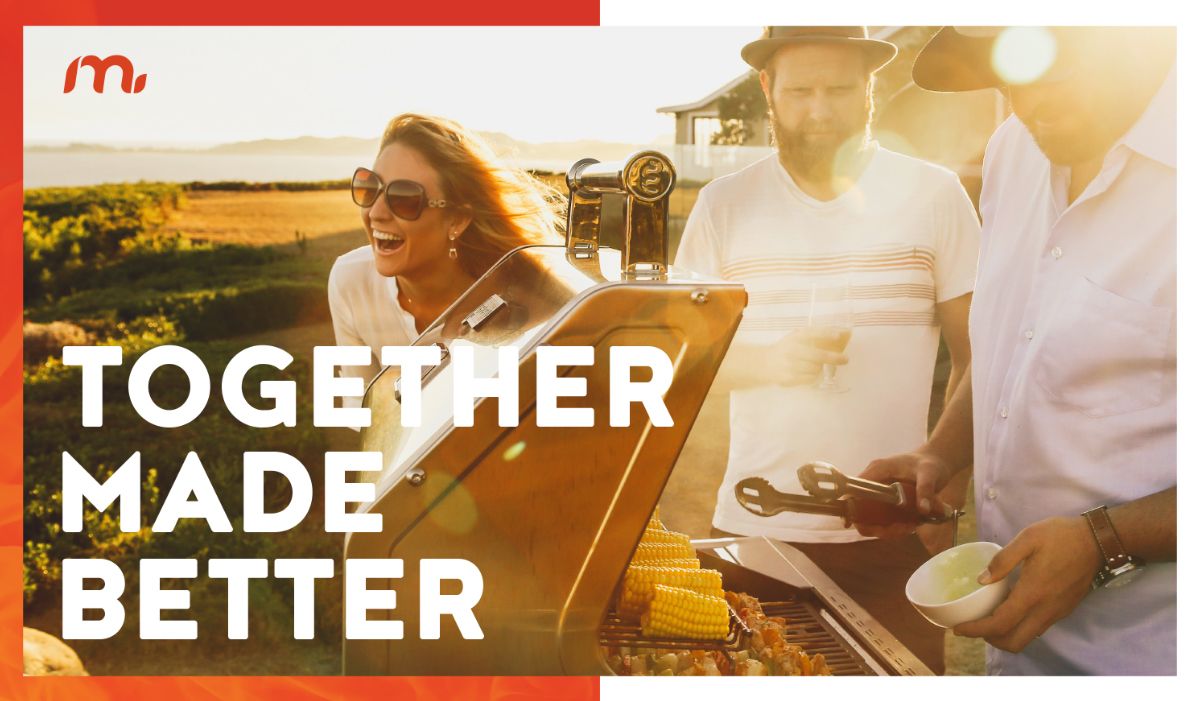 Together Made Better Marketing Campaign
Designing the New Megamaster Brand
Building off the brand strategy and identity, we set about exploring how to express the brand's persona and tone. Whatever we came up with, we had to emphasize authenticity, the core of who The Togethersmith is. 'Real' proved to be a versatile territory to explore.
Creative Content Development for Megamaster
We developed specific topics and themes from Megamaster's Buyer Personas addressing consumer problem and passion points, mined from target market research. All our content stemmed from these which we call content 'pillars'.
braii video production

content production

marketing campaign creative

recipe creative development
---
"

Our intention has been to create a brand which is warm and welcoming, which feels intimate and familiar, but also has global appeal. In the years we have been working on the brand, it's been tremendously rewarding to watch as Megamaster has grown from an unknown braai brand to one of the top recognized braai brands in South Africa.

"
---
LAUREN FRATES
SENIOR DESIGNER
Creating a New Brand Website
2018 saw substantial results on the Megamaster website. However, with every success, there is always the opportunity to assess, learn and improve. In 2019, Magnetic re-examined the design and development of the Megamaster website, focusing on three primary areas to optimize it:
With a monthly average of 50-55% of our traffic originating from mobile devices, the website needed to perform optimally on mobile to retain consumer attention and interaction on the site. We made it effortless for the consumer to quickly and effectively move through the transaction process – from entering the site to checking out.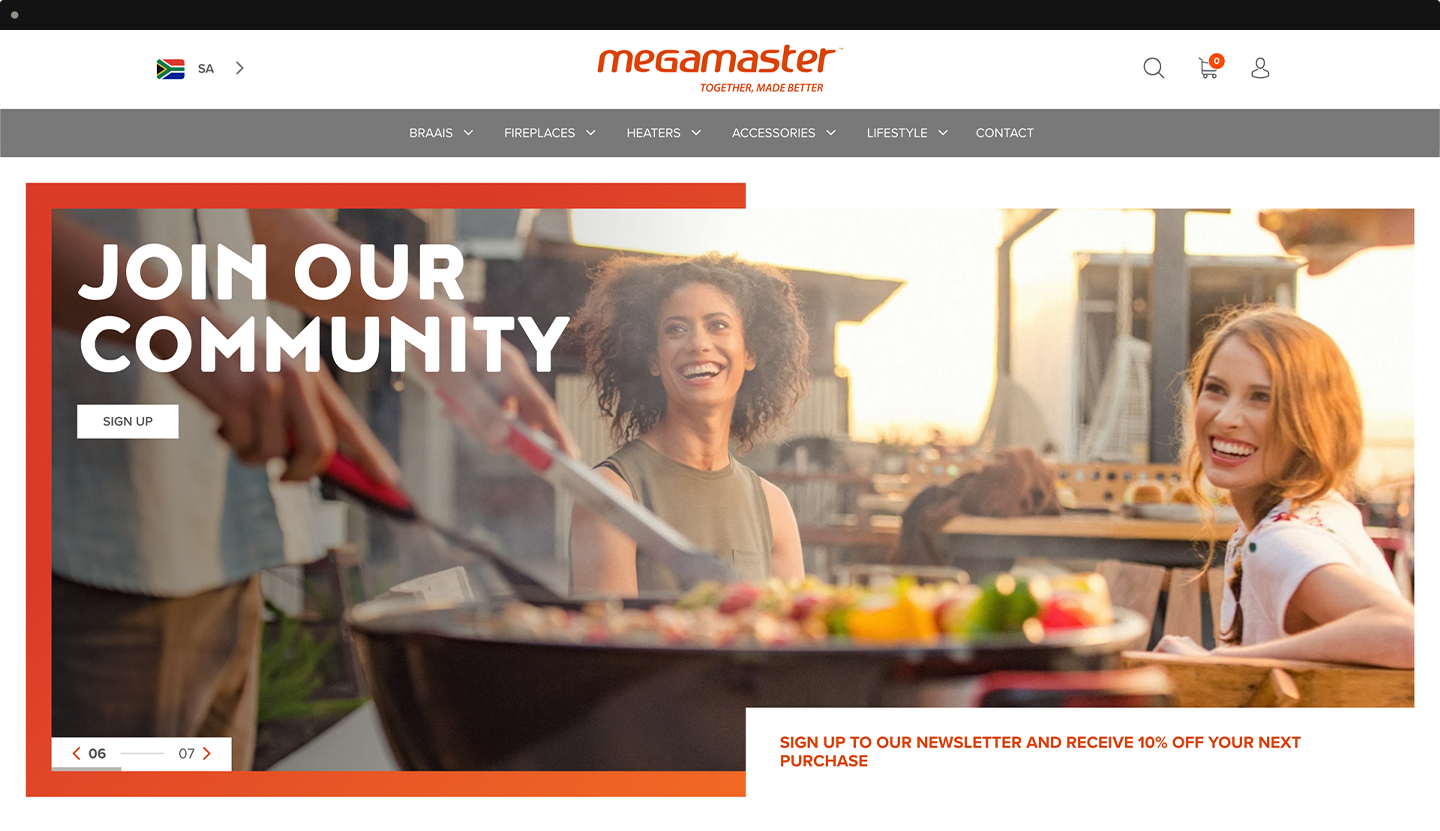 Website Homepage Design
Building Braii Brand Fans
Social Media Engagement
It just keeps getting better. A successful launch and substantial presence in the United States. Increased brand affinity and engagement in South Africa. An uptake in retailer interest across the globe. An increase in orders, sales, new product launches, creative campaigns and hundreds of new fans across social media. Proof of how working together can make a brand even better.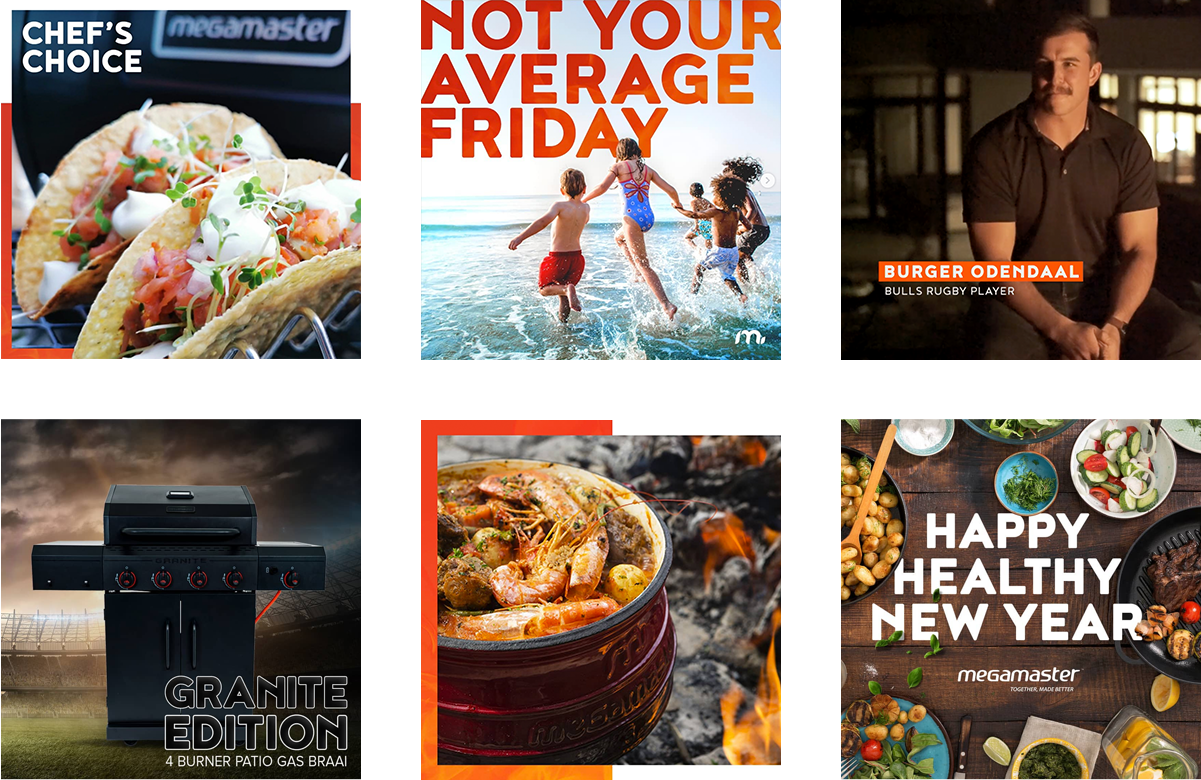 Social Media Campaigns
Hungry for more
Building Year Over Year Results for the Braii Rebranding
Our team has worked hard to produce results YoY for Megamaster. While there's always room to improve, showing stats during year-end reviews to client have proven the efforts fruitful.
Building web traffic over 140% YoY while increasing conversions and audience size over 100% keeps us all motivated and hungry for more.
Interested to know what an engagement with your brand would look like? Let's Talk.