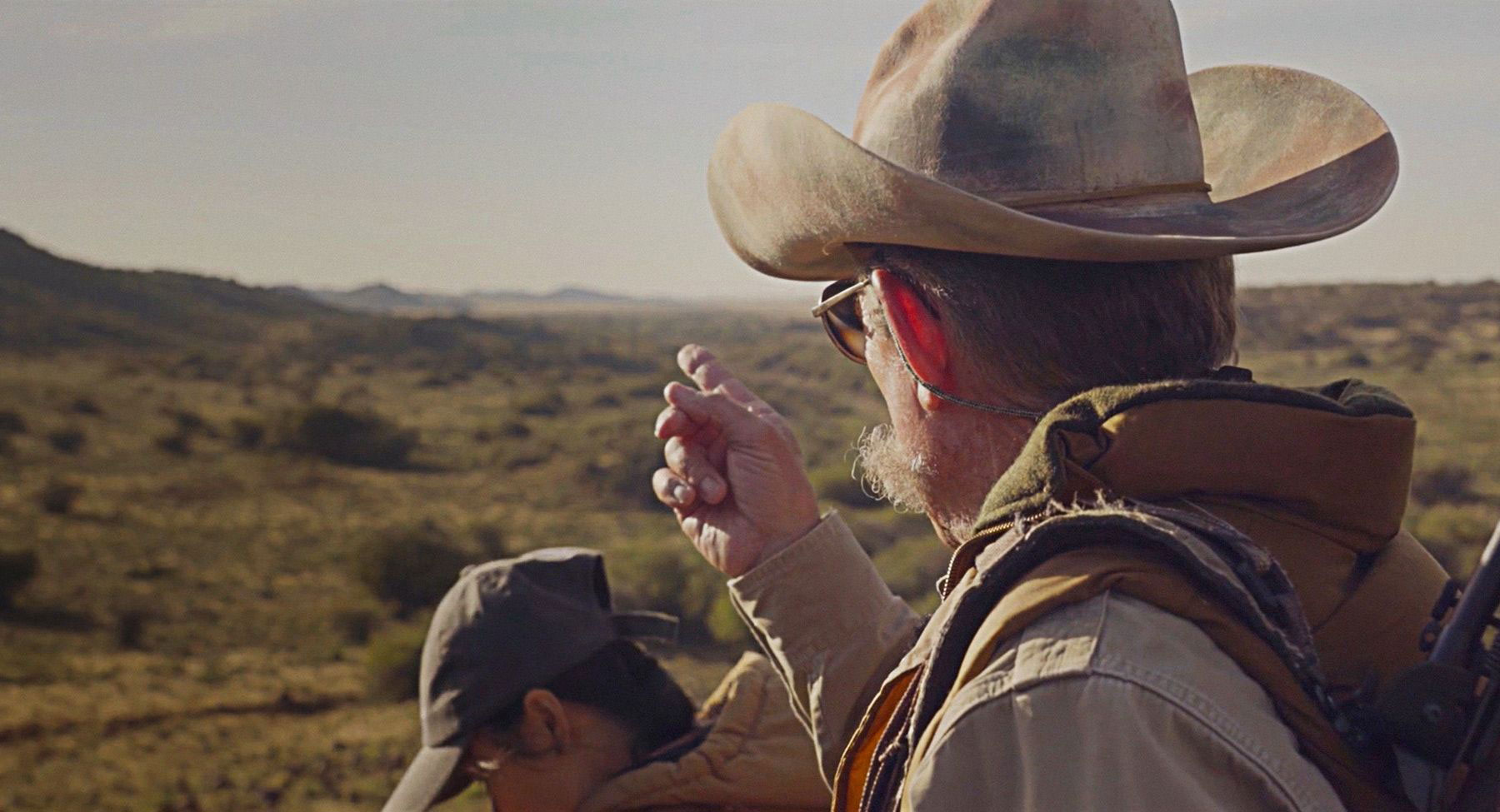 Positioning the Brand on Target
A Hunting Safari Group Enters The Conservation Conversation
Avula Safaris is a group of premium hunting safari lodges located within the breathtakingly wild and untamed landscapes of South Africa, who proactively wanted to embark on a journey to change the way hunting is perceived.

While hunting is a necessary condition for nature conservation (i.e. controlling numbers to ensure ecosystem balance, raising funds for conservation resources, initiatives and upkeep), it's not a popularly perceived one.

Our challenge was to develop the brand positioning and strategy rooted in research and insights to confidently enter the conversation with purpose and intent. We invited customers from all walks of life to discover for themselves how the powerful transformational experience of ethical hunting can have a substantial impact on sustainable conservation.
Leading the Charge
Our goal was to not only make conservation contagious but also hold it to the highest ethical standards and to assist others in transferring into the therapeutic metaphor of 'hunting beyond the kill'. In other words, to seek a more significant experience and to be part of a higher purpose for the benefit of wildlife and conservation.
Always on the Mark
Branding Avula as a Leader in Category Change
It was clear from the outset that we had to separate ourselves from the herd. We took a bold stance treating hunting as a means to higher-end conservation. It could have ended badly as it was the equivalent of painting a target on Avula's back.

Yet through thoughtful strategic execution we successfully managed to mark Avula as more than just a destination, but as a leader of a movement within the world of hunting.
Avula Brand Story
Trophies are for walls, floors and cabinets. Experiences? Those are for life. The very best experiences are the ones that define us. The ones that reach deep down inside of us, take a small piece of who we are, and turn it into something greater. We believe in the power of transformational experience. To see the natural world through different eyes. To draw closer, to find ourselves, and to feel.

This is what moves us forward. What inspires us to think beyond today; to explore beyond the known. To hunt beyond the kill. This land is not given to us by our fathers. It is borrowed from our children.

Our mission is to ensure the memories we create today live on for eternity. This is bigger than Africa. It's the future. This is more than a destination. It's the start of a much greater journey.
a Win-win strategy
A Unique Vantage Point
Through the brand proposition Adventure True, we unpacked the truth governing the complex nature of hunting. We made it simple and easy for audiences to understand how Avula is committed to ethical hunting, as well as how that commitment translates into nature conservation. The brand and visual identity, story and content all strive to create awareness and education – evolving trigger-happy shooters into bona fide hunters and challenging conscious hunters to become more aware and active conservationists.
Avula's Brand Video
Capturing the untamed
We needed to capture the brand's essence and inspire the viewer to, Adventure True. This meant showcasing the vast, untamed wilderness hunters who have yet to experience Africa would find hard to believe. We also revealed some of what makes an authentic hunting safari with Avula so memorable utilising close-ups and first-person perspectives to put them in the thick of the action.
The Challenges of Changing the Conversation
'Hunting' is a powder keg of emotion, and social media a volatile outlet. The true nature of hunting is more complex than most people fully appreciate. It's a careful balancing act of conservation, ecosystem management, and – importantly – communication.
WORLD CLASS CUISINE

Top-Notch Accomodations

A Truly Unique experience

RHINO CONSERVATION AT ROCKWOOD
Creating a New Brand Website
Avula Safaris, like any tourist destination, needed a website that was as magical and awe-inspiring as the location, in this case, Africa. We achieved this through evocative imagery that captured the imagination. We covered the wildlife, the lodge facilities - from the functional to the luxurious - the fine dining and myriad of activities other than hunting that travellers were most interested in.

Their entire offering, an adventure of a lifetime, had to be shown not just told. We brought to life what a unique and exceptional experience lay in store. However, we went beyond the typical "brochure website", and created a content-rich website was as informative as it was entertaining to attract users and keep them on the site.
Social Media Engagement
Starting with no social community, Magnetic worked with Avula to establish a complete social presence across Facebook, Instagram and YouTube with our end goal to increase social media audience and generate leads.

Before we could start a conversation with our target audience, we needed to know with who we were speaking. Through research and analysis, we narrowed down a handful of most valuable buyer personas. Exploring their passion and pain points, we created content buckets that addressed their concerns and enticed their interest and engagement.

Then, through the brand's filter of, Adventure True, we published a huge variety of content to grow the brand's community and cross-pollinate them with PPC and paid placements.
---
"

" Hunting is a hugely controversial topic, but when considering the massive challenge, and the opportunity to have a real life impact on wildlife conservation, we were keen to play. We built the brand around the principles of ethical hunting and hunting for the sole purpose of conservation. We then imprinted this belief system into the actual business strategy of Avula, effectively converting non-ethical hunters (aka "killer"), into conservationists. This being a cause that even non-hunters can appreciate. "

"
---
ETIENNE BRUWER
FOUNDING PARTNER, SOUTH AFRICA | CEO
True Success
The strategic repositioning and rebranding of Avula have already started to show results. Prior to partnering with MAG, if you searched "Avula", the website barely ranked on page 1 of Google. After digging deeper into their site, we uncovered opportunities for Avula to rank highly across the entire grilling category.

Today, not only does its brand name rank #1 when searched, but Avula is also ranking highly for all its terms within the category "Conservation Hunting".
Results From The Global Rebrand
+204%

Increase in Social Media Likes in 2019

282,239

High Performing Content Reach

3rd

Highest Ranking Among Similar Pages
Research & Discovery
Brand Development
Brand Strategy
Creative Strategy
Creative Development
Asset Creation
Video Production