Aveva
Rebranding the Largest Industrial Software Company
AVEVA partnered with MAGNETIC to rebrand what would become the largest industrial software company in the world.
---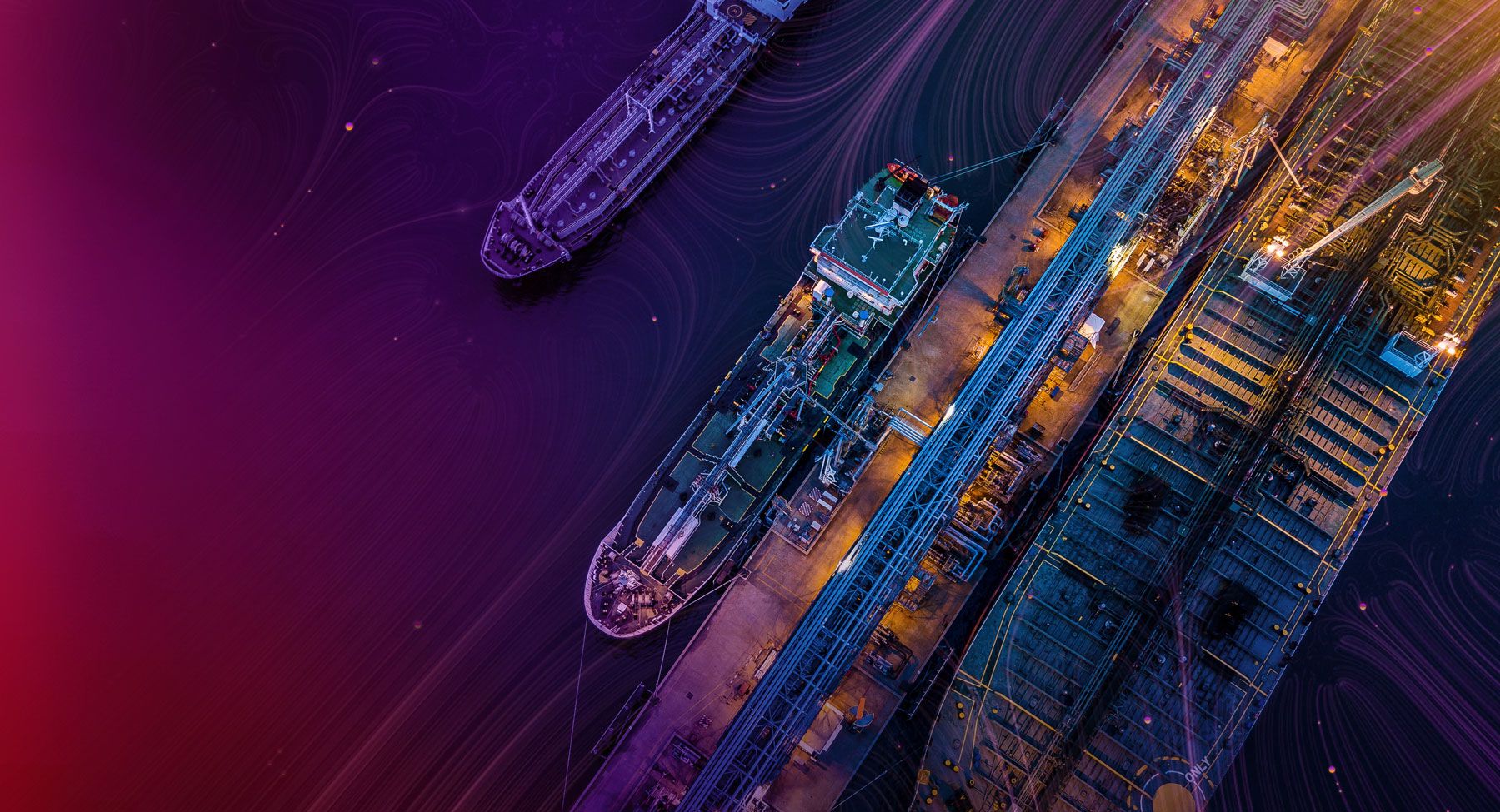 Rebranding the Largest Industrial Software Company in the World
AVEVA's software and engineering solutions are used across the world, powering industrial digital transformation for billions of companies around the world.
Upon its acquisition of Schneider Electric Software in early 2018, the U.K.- based company became the largest industrial software organization in the world.
To unite its legacy brands, products, and industrial solutions under a single banner, AVEVA partnered with Magnetic on a comprehensive rebranding of the unified software company.
The journey that followed was a brand transformation that positioned AVEVA to lead the 4th Industrial Revolution.
Results of Rebranding AVEVA
+245%

Increase in Marketing Qualified Leads YoY

+35%

Global Increase in Sales Accepted Opportunities

+$600mm

Increase in Software Sales Revenue Generated
Seeing The Big Picture In Remarkable Detail
Brand Strategy and Brand Positioning
The brand strategy teams from MAGNETIC and AVEVA worked in tandem to understand this newly combined entity's offering, category, customers, competitors and new position in the industry.
Together during the brand intelligence phase of our engagement, we uncovered a body of opportunities that would shape the creative strategy down the line. Most importantly, we realized our role would be in the digital transformation of businesses and industry all over the world.
1. Unrivaled Business Intelligence and Accessibility
As industrial leaders place increasing emphasis on data and digitalization, conveying the unrivaled accessibility and business intelligence of AVEVA's new portfolio was critical.
2. Consistency of Brand to Audience Segments
The post-merger software brand had to connect with a variety of audiences, from C-level to engineers to operators across a plethora of industries. Consistency of brand and content would be key.
3. Competitive Analysis and Story-led Positioning
Up against a broad spectrum of competitors from upstart specialists to megaliths, we had to find a way to stand out. Not just visually, but communicating a cohesive story about our new end to end solution across the value chain.
Limitless Possibilities. One Way Forward.
Brand Narrative Based on Industrial Business Rationale
The business rationale behind merging the two companies was centered around the fact that by coming together AVEVA would become the complete end to end solution as industrial software company. By closing the loop on both businesses into one strong offering, AVEVA literally became one of the largest software companies in the world.
Building the Brand Bridge Story for the Merger
We started by determining the bridge story for the company to share with the media, all the customers and the industry.
Becoming one company posed a few challenges from a brand perspective. Our Brand Strategy team focused on maintaining attention on the end customer and a growing network of implementation partners with the ongoing strategy of empowering humans.
Defining a Single Brand DNA for the Merger of the Two Software Companies
To find the truth and soul of this new brand, MAGNETIC's strategy team focused our attention on what this company was all about... data.
We spent the next few months defining an all-encompassing Brand DNA, including a fresh narrative, tone of voice, and brand persona that would humanize the new AVEVA on a global scale.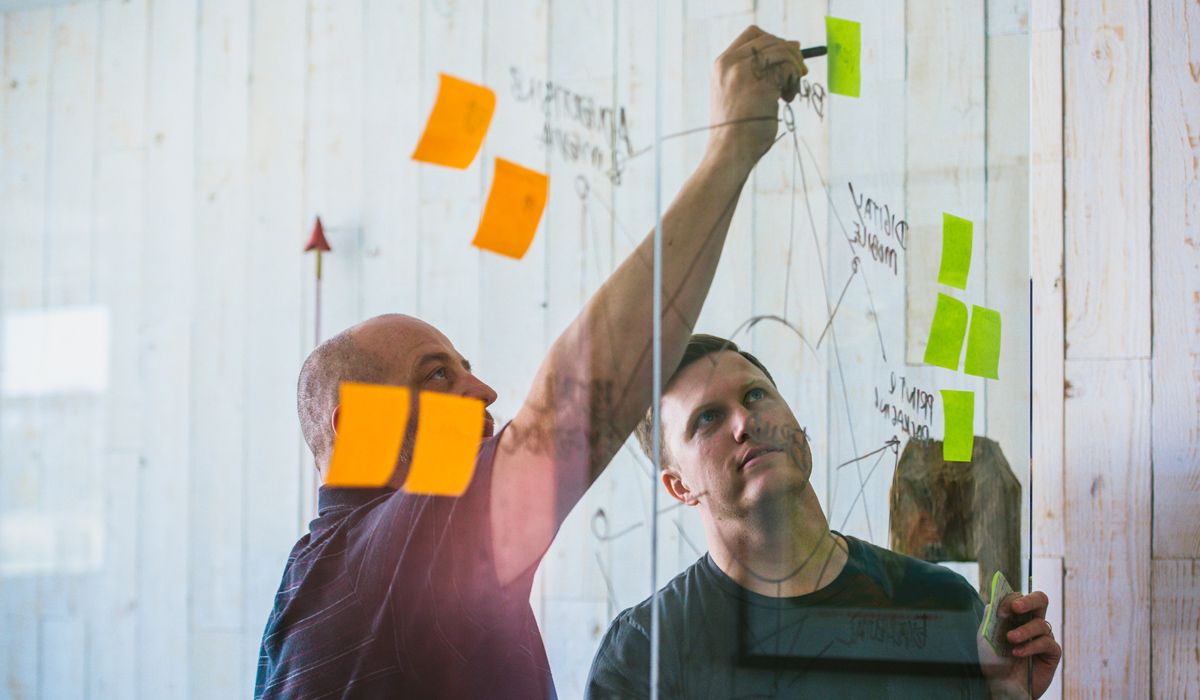 AVEVA Brand Strategy Brainstorming
Using The Psychology Of Color to Make a Differentiated Branded Impact
MAGNETIC's design team studied the competitive landscape, visual approaches and color theory to identify a distinctive brand palette that stood out from the crowd.
One of the key insights we found during the creative development phase was there was a sea of red, blue and green competitors within the software industry. We worked to differentiate the AVEVA brand by selecting a color that was bold, vibrant and reflected the brand's new positioning.
A deep purple was selected as the primary brand color because of it's psychological association with wisdom, independence, and creativity, which aligned well with AVEVA's brand strategy.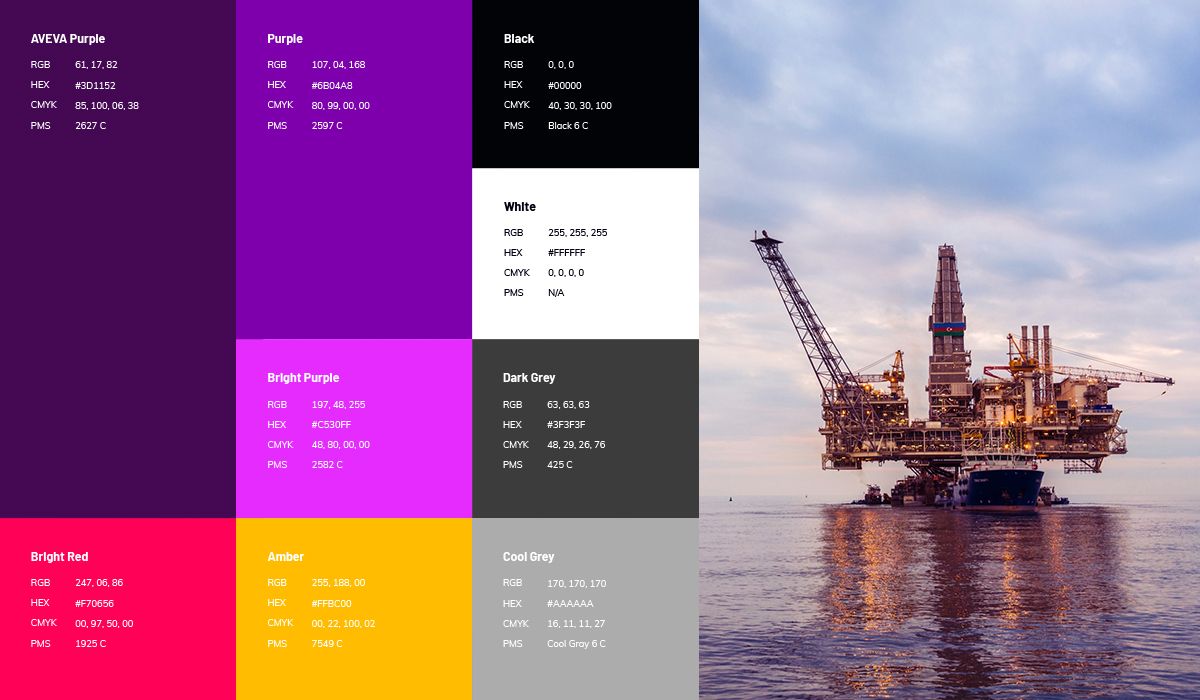 BRAND COLOR Guide AND PHOTOGRAPHY GRID
From Human Powered to Empowered Humans
Strategy Based Brand Look and Feel Design
Bringing an industrial software brand to life is as much about humanity as it is technology.
As the barrier between man and machine grows thinner and thinner, our creative team was challenged to show AVEVA as a bridge from cold hard data to bonafide industrial intelligence.
Visualizing the Transformative Power of Data
AVEVA is the embodiment of digital transformation, representing the fastest path to Industry 4.0. To give context to this idea, the branding needed to visualize the transformative power of data.
The brand look and feel we arrived at takes the impersonal and chaotic nature of data, and shows how it can be refined, orchestrated and structured like a symphony.
Designing Key Art at a Global Scale
The key art our team designed took two forms to tell multiple sides of AVEVA's brand story.
While micro shots show data as the connection between people and technology, macro shots are used to show how data can connect, guide, and govern all aspects of assets and operations at a global scale.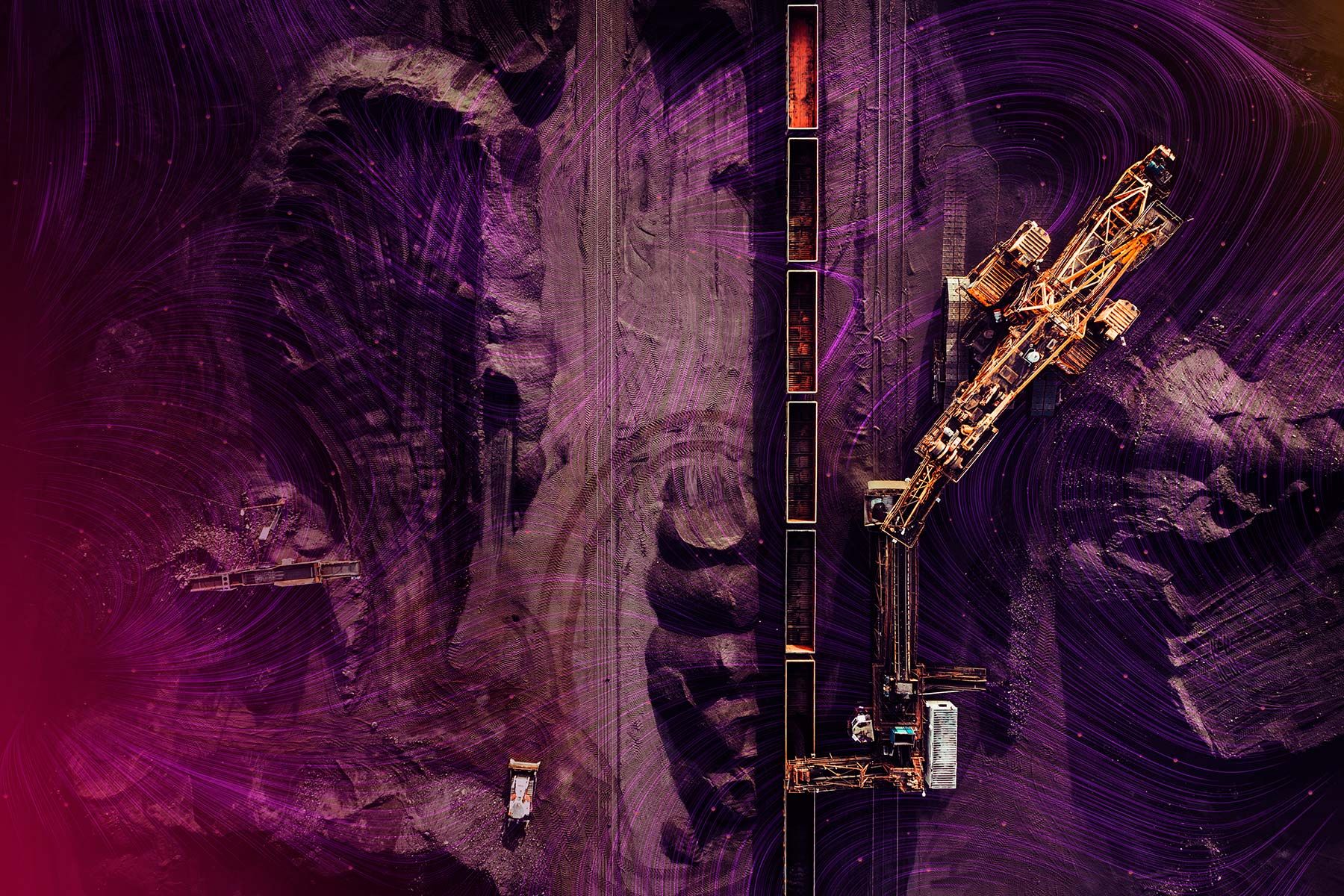 On its own, data is just data. In your hands, data is destiny.
With Data Behind You, Foresight is 20/20
Rebranding Over 5,000 Legacy Sales, Marketing, and Operational Assets
AVEVA's merger not only created the most comprehensive portfolio of industrial solutions ever built, it also created thousands of outdated marketing assets from its legacy brands.
As part of the transition to the new brand, our account, design, content, and dev teams worked in phases to update thousands of assets to the new look and feel. From downloadable PDFs to infographics to collateral to video assets, we recreated a massive asset library of content to reflect the new brand.

With buy-in and excitement from AVEVA's leadership team, we applied the new brand aesthetic across the entire global business – including all physical and digital assets.
Consistency from touchpoint to touchpoint was imperative so we defined guidelines for every aspect of the brand to ensure global adoption. The new approach paid homage to the heritage of the legacy brands while establishing a new brand experience that represented AVEVA as an emerging company primed for global launch.
---
"

Our company offers complex technical products, and MAGNETIC Global is able to condense all of that and translate it into concepts and ideas that customers and potential clients can immediately understand and identify with. Their team is creative and technically proficient, making them a great partner for both short-term projects and multi-stage campaigns.

"
---
Jay David
Digital Marketing Manager
The Future Is Digital. Transformation Starts Here.
Rebranding and Replatforming AVEVA's Digital Operations
While the new look and feel gave AVEVA a fresh post-merger body, communicating its new offering required a multi-pronged brand engagement and funnel strategy that connected with dozens of audiences spanning all roles and verticals.
With the largest announcement in company history on the horizon, the clock on a new AVEVA.com was ticking. Yet the sheer volume of content that would need a refresh prohibited a mass update.
Moreover, the level of review and approvals required across a company undergoing an organizational restructure proved a worthy challenge.
We set out to build a website focused on lead generation, an experience that would drive sales and build brand affinity at the same time. We launched the rebranded website on a robust marketing automation platform that would bring AVEVA the best of both worlds.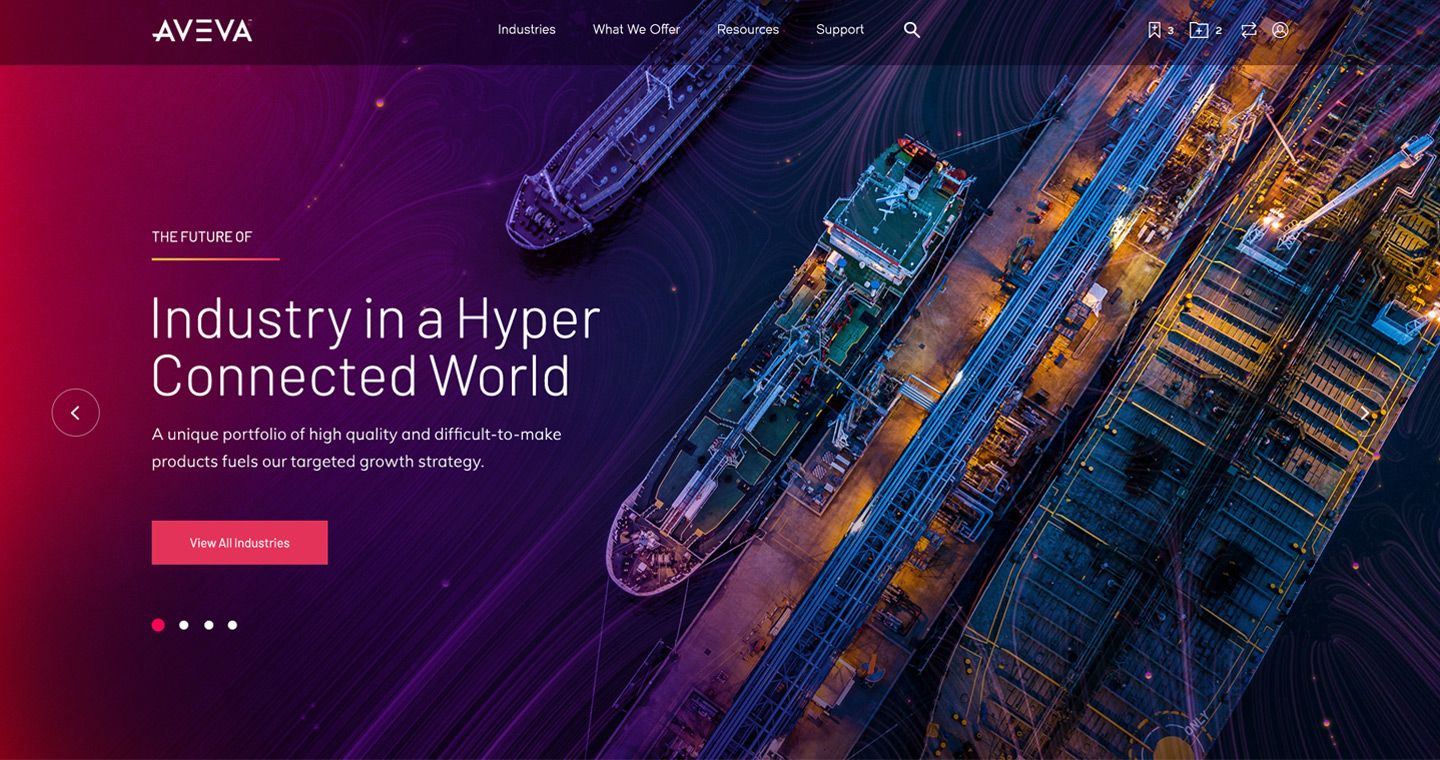 Replatformed Home Page Design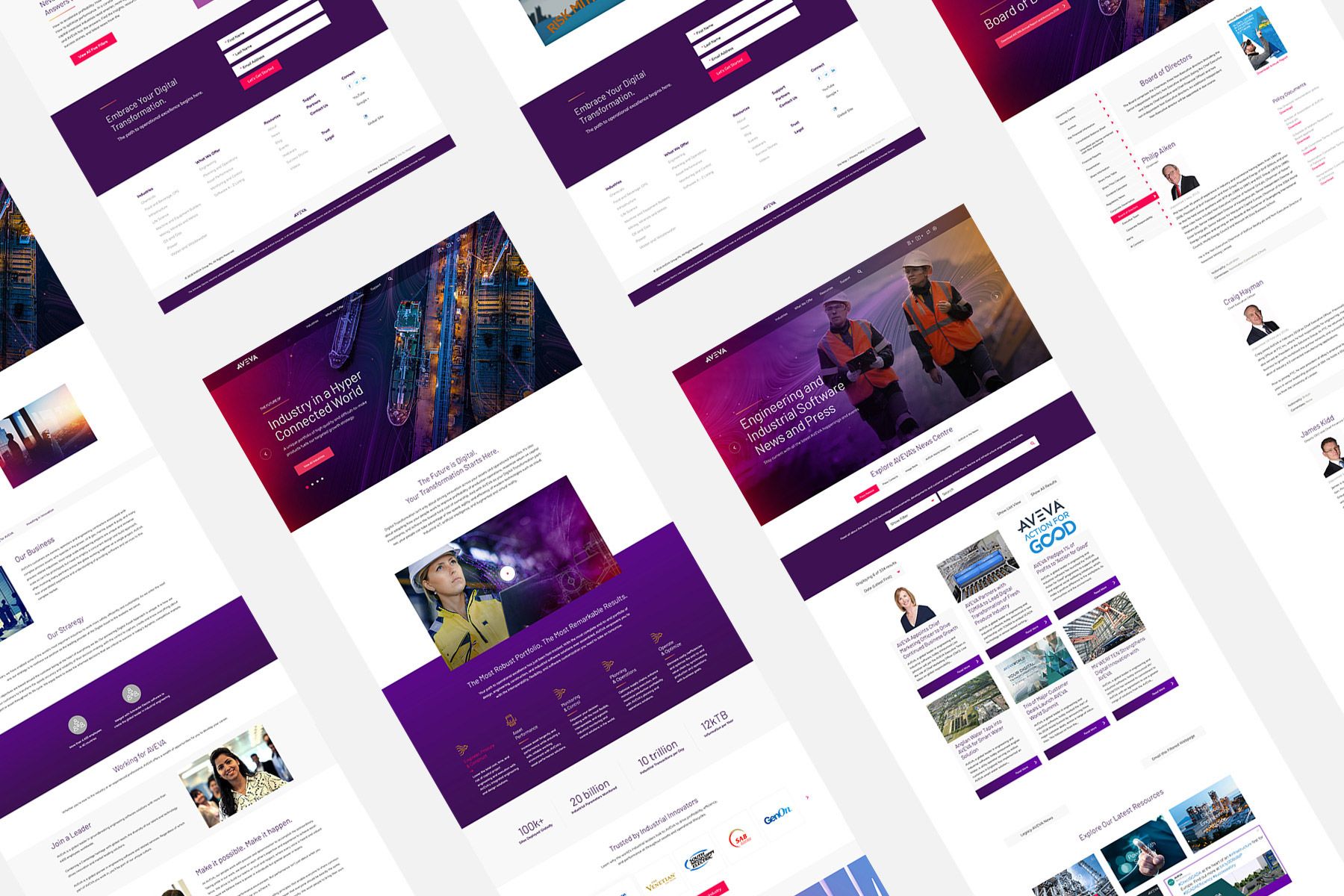 Website Rebranding Application
Defining Tomorrow, Today Through Our Customer's Success
Capturing Customer Testimonials to Drive Sales on a Global Scale
In an industry where peer influence drives sales, we focused on the strategy of sharing the proven success of our clients. Less about us, more about them. After all, if we were empowering businesses all over the world to accomplish great things, let's help them share it.
To document these AVEVA client success stories, MAGNETIC's video production team traveled all around the globe producing content that became the primary assets to AVEVA's sales and marketing teams.
We interviewed oil and gas magnates in Abu Dhabi, covered sub terrestrial iron mines in Australia, fishmeal stockyards in South Africa, German automotive concept vehicles, 100-year Italian olive oil producers, natural gas suppliers in Mexico, a iconic ice cream maker in Norway and the largest water network in the U.K.
All these amazing stories of companies all over the world using AVEVA software became a cornerstone to the marketing efforts and assisted in the sales efforts throughout the world.
Abu Dhabi National Oil Company
Italpresse Gauss Video Production

Oranjevis Industrial Automation Video
All Is Possible. With AVEVA.
Experiential Branding and Event Marketing
Built on a network of regional distributors, AVEVA relies heavily on annual conferences to educate, entertain, and sell its solutions in a face-to-face setting.
Together with AVEVA's event and marketing teams, our growth marketing team designed a scalable event system that presented a consistent brand experience around the world.
It started by applying our new brand aesthetic to signage, presentation templates, and opening conference videos. We were also invited to cover its events via Facebook Live, and interview conference attendees for daily video recaps.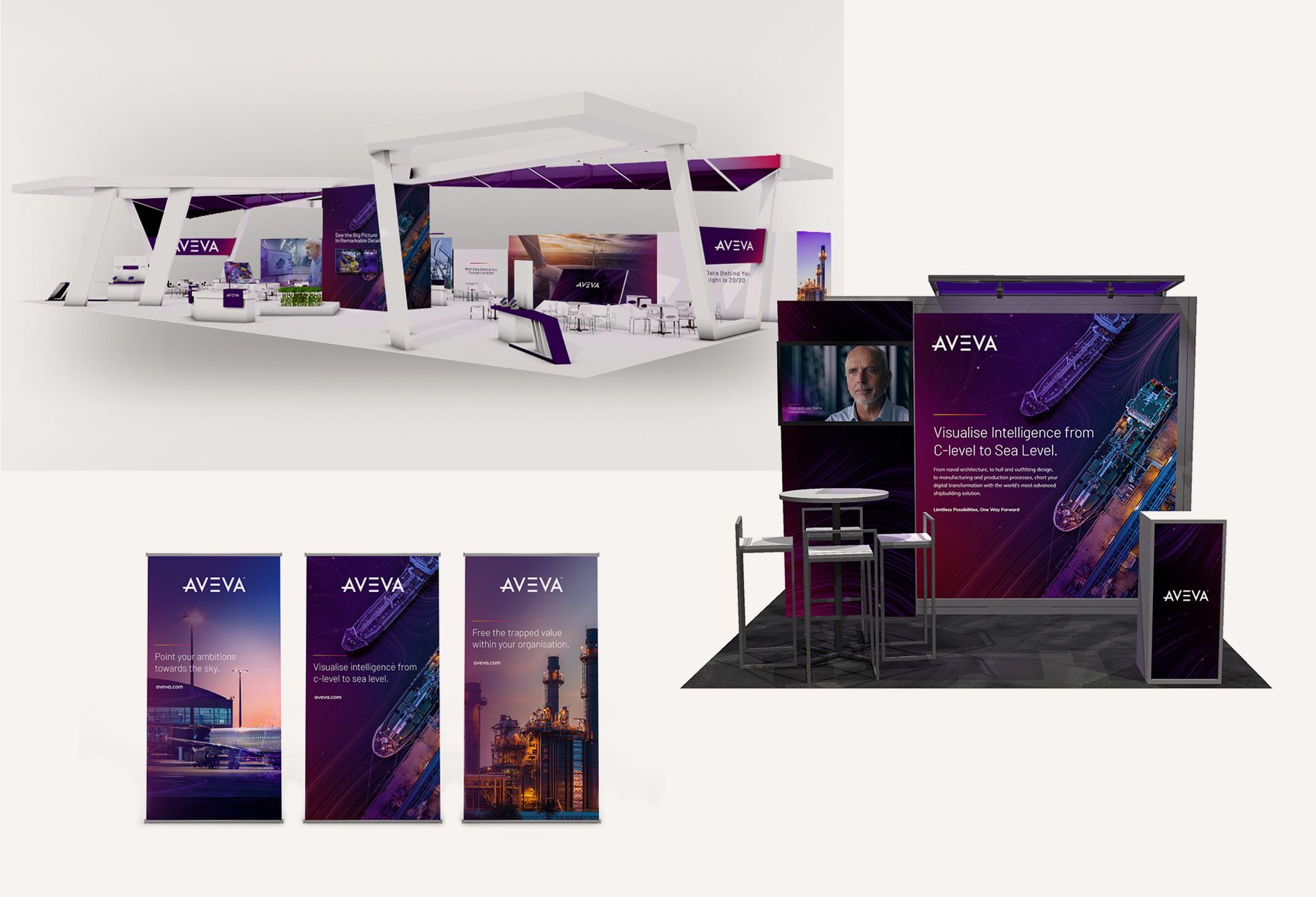 Trade Show Branding and Event Marketing
The Digital Transformation Continues
Combining brand strategy, creative development, and digital engagement, MAGNETIC successfully guided AVEVA's brand through a massive merger with Schneider Electric Software.
As our relationship continues on, our experience with this merger has taught us how to handle a surge of new stakeholders, how exciting a time it is for the industrial sector, and how we're built to navigate the world for our clients.
The trust and growth between client and branding agency has been one of the most transformative experiences of our 15-year history. We're thrilled to be a trusted partner helping global business navigate through these disruptive times of digital transformation.